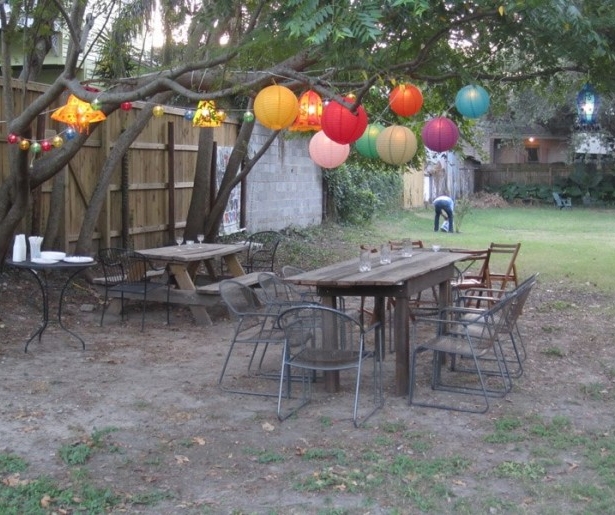 SHARE
A little New Orleans moment worth sharing:
My wife and I were walking our dog last night and stopped in Clouet Gardens on Clouet between Royal and Dauphine. If you haven't been, you're missing one of the finest bits of grass roots, well, grass, in the city. The once empty lot the 'gardens' sit on has been transformed by Bywater residents into a public green space replete with local art, picnic tables, a tree swing and a general sense of warm community. It's really less of a garden and more of a park, and a fine one at that, and it relies on public support; donate and do your city right here.
Anyways, we walked in on the sort of crew that is so oddly normal in our Orleans-adapted everyday: three individuals, including a transgender woman, sitting around, drinking beer, joking around.
It's weird for me to say that I didn't care, because in so many other circumstances I would. It's not that I disapprove of casual drinking – I wouldn't live in New Orleans if I did – but I tend to frown on it in a public space that's largely utilized by families.
But these folks were immediately friendly and genuine, in the way people can be down here. There's the casual drinking that lends itself to public disruption and the casual drinking that is a few beer among friends, and this was clearly the latter scenario. Although with that said, I can't say this crew kept to themselves, because they immediately seized on my wife and I with laughter, friendliness and genuine hospitality.
I say "my wife and I," but really, my wife, who is at 38 weeks and due any day now. The trio cooed, oohed and ahhed at her. They said she looked beautiful (she does). They asked about the gender, the pregnancy pains, the potential names. They asked us where we're from. They asked about our dog, and when our pup started barking at some invisible presence at the back of the gardens, they nodded and said, "Well, that's good. She can see spirits. She'll be a good protector of your child." Then they started a betting pool on how much the newborn will weigh (guesses ranged from six to ten pounds).
We took this all in initially bemused, and quickly grateful acceptance. We moved here from DC, and that is a great city, with gorgeous architecture and the best concentration of free museums in the world. But let me tell you what would never happen in DC: you would never see strangers drop everything to lay heartfelt praise on a pregnant woman, and question said woman with a real, loving curiosity, and make her feel the center of the world without making her feel awkward – a trick with my wife, who tends to shy from the spotlight – and make a new family feel Welcome with the capital emphasis I just added. All while expounding on the magical nature of a dog.
I forgot to add, there were a couple of goats in the garden. Because Bywater.
And This is a Thing that Happens in New Orleans. And it's a reason I thank God for living here, and making and raising my own here.
Image of Clouet Gardens courtesy of Facebook.