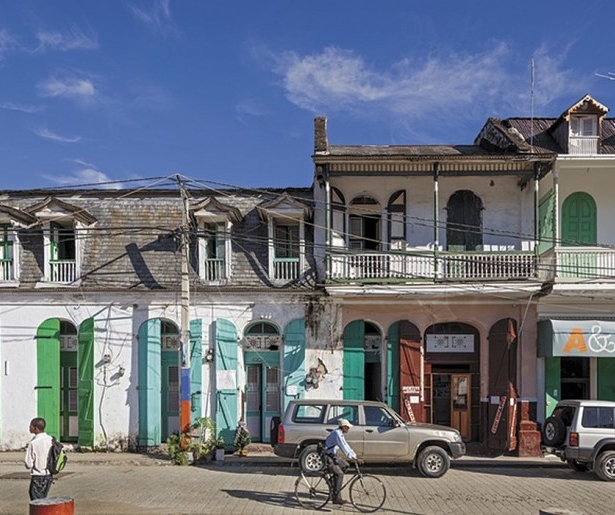 SHARE
While I want you to explore our website as much as possible, every now and then an external long read comes up that I can't, in good conscious, keep you away from. Today's example: this piece in the New York Review of Books on Creole World: Photographs of New Orleans and the Latin Caribbean Sphere, a photography exhibit running at The Historic New Orleans Collection.
The photos in Creole World, taken by local photographer Richard Sexton, examine parallels between the great Creole communities of the New World: New Orleans, Cartagena, Havana, Quito and Cap-Haitien. The images do not merely suggest "Hey, these two buildings look alike" (although they often do); they're indicative of shared cultural substrate that is the soil so much of our arts and aesthetics has grown from.
Those washed out shotgun homes and dark wooden interior joins are also signs of history that is, if not directly shared, at least closely related, thanks to similar elements of colonialism, slavery, segregation and miscegenation. But hey – let's stop reading about these pictures and see them in person.. Head to The Historic New Orleans Collection and witness the pictures and the stories they have to tell for yourself, because that's something the average New York Reivew of Books audience simply can't do.
Image: Street scene on Rue H at the Place d'Armes, Cap Haitien, Haiti, 2012, courtesy of Richard Sexton and The Historic New Orleans Collection.