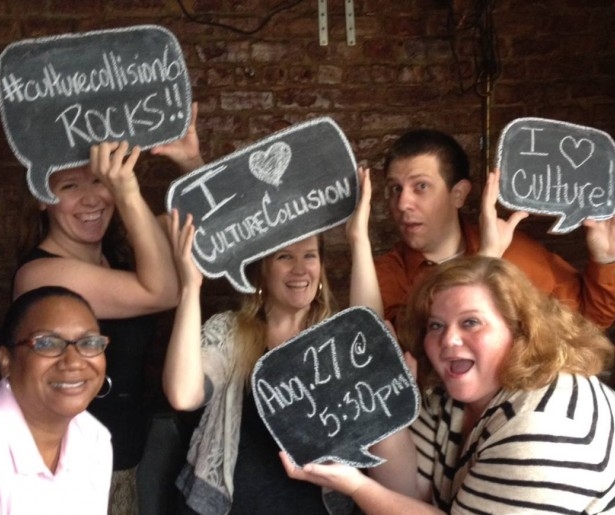 SHARE
Houston has oil. New York has finance. San Fran has Silicon Valley.
New Orleans has culture. OK; we have more than culture – we have shipping, a growing cottage tech industry, construction, etc. But it is our arts, food, music and Love of Life that's sets us apart. Those are the elements of urban life we both market to the world and sincerely claim in our hearts. And to this end, you should attend the sixth annual Culture Collision, the official kick off to our city's packed cultural calendar, on Aug 27, at the US Freedom Pavilion at the National World War II Museum.
Over 60 New Orleans' nonprofit visual and performing arts organizations will attend what is essentially the happy hour to end all happy hours, which lasts from 5:30-8:30pm. Free parking is available on Camp Street across the street from the museum. A full list of participating institutions can be found here it's as exhaustive a gathering of N.O. cultural luminaries as you'll ever find in one place. Expect the usual elements that make life here better than anywhere else: food, music, strong drink and good camaraderie between folks who love everything creative this city has to offer. There's gonna be a few drawings and prizes on the side, too.
The event is hosted by WWNO, sponsored by NewOrleans.me, The National WWII Museum and Canary Collective. It is organized by the Arts Council of New Orleans, DEVENEY, Louisiana Philharmonic Orchestra, New Orleans Ballet Association, New Orleans Opera Association, the Ogden Museum of Southern Art, Southern Rep and WWNO.
Image courtesy of Facebook.