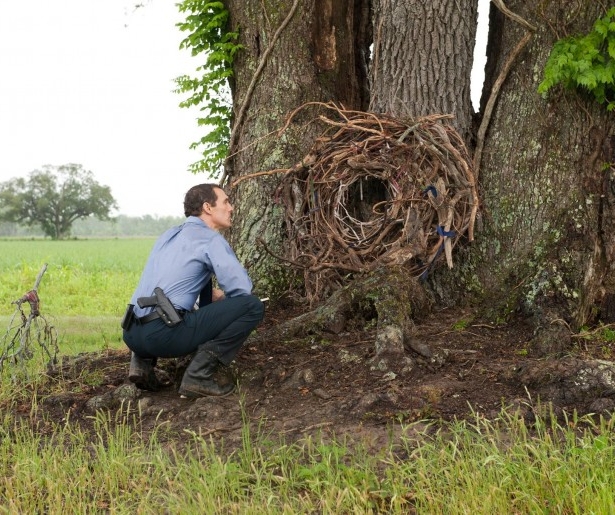 SHARE
Louisiana was well represented at the Emmy's this week, which is unsurprising, as the television and film industry continues to expand here like a gut after a long lunch at Dooky Chase (fun fact: our 'LA' now hosts more feature film shoots than the other one).
With that said, while there were many nominations for Louisiana-shot television, only a few of those bore the fruit of a little golden statuette. This is not really a big deal, as I've never trusted the taste behind Emmy awards ever since the Academy snubbed The Wire, but I'll cop to a little hypocrisy, as I'm also proud of those awards Louisiana could claim.
The biggest, and most well-deserved, was the Outstanding Directing award to True Detective's Cary Fukunaga for the fourth episode of the series, Who Goes There. If you haven't seen this one, Google 'True Detective tracking shot' and be prepared for the ride of a lifetime: the chapter ends on a six-minute single-take that is, in my totally non-hyperbolic opinion, the best thing to air on television ever.
Other winners included acting awards to Kathy Bates and Jessica Lange for their roles in American Horror Story: Coven. Back in the fall of 2013 I had a lot of hopes for this show, hopes which were dashed by lazy writing and crappy characterization, but still, if you want to see a few hours of TV starring an all out witch war he forces of real New Orleans luminaries like Marie Laveau and Madame LaLaurie, this is the bucket of cheese you've been waiting for.
Treme got snubbed, which was disappointing but kind of expected – remember what I wrote about the academy hating David Simon earlier. Actually, Treme did pick up a Creative Arts Emmy – essentially, an Emmy for behind the scenes work that is crucial but not sexy enough for Billy Crystal to quip about on live TV – in the category of Outstanding Sound Mixing For A Miniseries Or A Movie. It doesn't seem to do the show, which portrayed New Orleans (and the show's namesake neighborhood) like no other work of TV or film has done before or since, full justice.
Anyways, let's get back to True Detective, because everything on that show comes back in on itself, time being a flat circle and all. The show also won Creative Arts Emmys in casting, makeup, cinematography and main title design. And before I go, I just wanted to sign off letting you know: if you ever need to find Carcosa, I drew a map
Image courtesy of Facebook