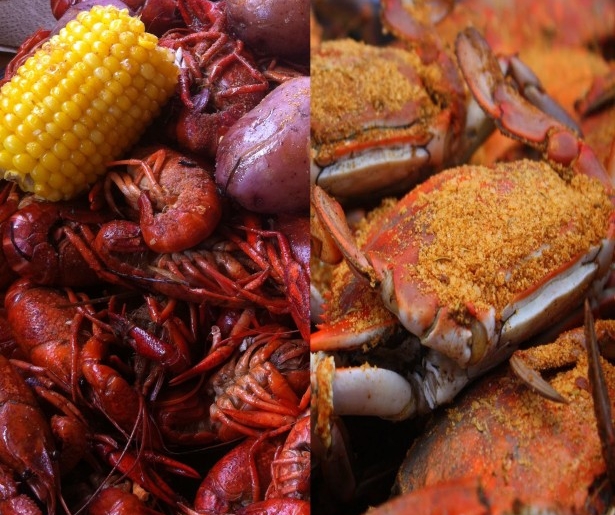 SHARE
The Saints and the Ravens are playing a pre-season matchup tomorrow at the Dome at 7pm. Before these two teams take the field, I'd like to take a moment and recognize, as I am wont to do, the deep relationship between Baltimore and New Orleans. Many moons ago, I made the case that these two ports are true American urban siblings. When Baltimore director John Waters came to town, I noted that the man, who is utterly devoted to his hometown, would not feel out of place in our deep mud:
Both [Baltimore and New Orleans] possess an appreciation of the absurd, the corrupt and the tacky. Both towns sincerely love their lowbrow while appropriating and mass marketing that lowbrow; Vic and Nat'ly, with their rhinestones, beehives and flowered prints, would seamlessly blend into an event like Honfest. Indeed, at its core, there is not much separating Baltimore's white working class Hampden hons from New Orleans' Lakewood and Irish Channel yats. To take it further, posh Timonium and Lutherville, MD share a lot in common with Covington and Mandeville, while towns like Odenton are pretty analogous to Kenner. And don't get us started on the fact that Maryland and Louisiana are the only two states with significant populations of black Catholics…
I made the case with more vigor following the small Baltimore invasion that descended on our town during the 2013 Superbowl, an event that should have properly engendered a lot of goodwill between N.O. and B'more, were it not for our pesky stadium lights er, going out, which almost subsequently halted the Ravens' considerable Joe[Flacco]-mentum.
I can add two more New Orleans-Baltimore similarities: David Simon, who was responsible for The Wire and Treme, and double century history. Both New Orleans and Baltimore were major players in the War of 1812. The Battle of Baltimore was the event that inspired Francis Scott Key to pen the Star-Spangled Banner, and on Sep 12, the City of Baltimore will celebrate the 200th anniversary of that engagement. A few months later, New Orleans will celebrate the bicentennial of the Battle of New Orleans read more about that fight, and its defining role in shaping New Orleans identity, here.
PS: I know, I know, there are crabs all over Louisiana, but if I'm gonna compare the two cities on the basis of alliterative crustaceans, it seems fair to assign New Orleans crawfish.