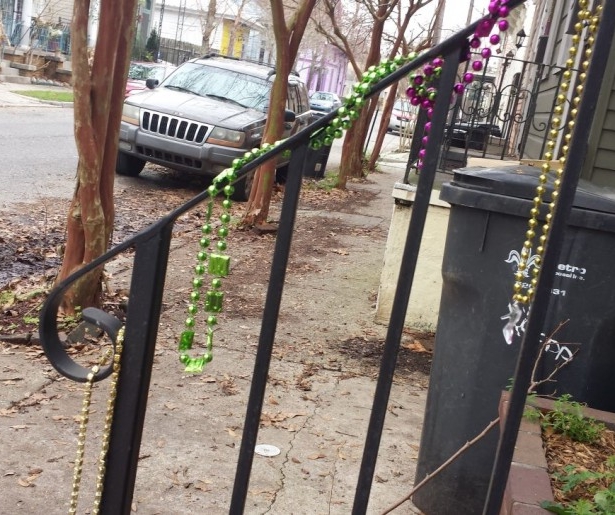 SHARE
It's no exaggeration to say Hurricane Katrina, which made landfall in Louisiana nine years ago on Aug 29, was the most transformative event in the living memory of New Orleans. And much of the impact of said storm has been felt in the city's largest economic sector – tourism.
There are Katrina tours that venture into a cityscape indelibly altered by Katrina's storm surge. Indeed, any tour of New Orleans, from a walking tour via the Cabildo to a horse drawn carriage through the Quarter, mentions 'the Storm'. To not do so would be unthinkable. Tell someone you're from New Orleans anywhere else in the world, and almost inevitably, one of the first three questions you'll hear is, "So how is the city doing?"
In this vein, if you're visiting the city for the first or the hundredth time since Katrina, and if you're curious about that event's impact on our home, here are some tips to consider to help make your trip more fulfilling, and maybe, make the city a better destination in your wake.
Shop local
'Shop local' has become such a buzz term over the past few years, it is sometimes easy to forget the term gained a lot of traction in the aftermath of Katrina. Was the storm the reason Americans started turning away from chains towards independent businesses? No; that movement has been brewing for years. But New Orleans has always had a strong independent retailer presence, and helping said businesses help the city has been an easy win for shoppers over the past decade.
In other words, shopping locally in New Orleans is a breeze. Stay Local is a good starting resource. Or just head to indie shopping strips like Magazine St, Royal St, Freret St or regular events like the Frenchman St Arts Market or the Arts Council Arts Market held at Palmer Park (S Carrollton and Claiborne) on the last Saturday of every month (note that this month's market will be held on Sunday, Aug 31, 10am-4pm).
Be local
Localism isn't just a function of shopping. There are tons of locally oriented arts and community organizations in New Orleans that put on regular events via a packed cultural calendar. Our Places page is a good spot to start exploring; if you need some direction, try Basin St Station Ashé Cultural Arts Center (1712 Oretha Castle Haley), Zeitgeist and the Marigny Opera House. Avail yourself of local creative institutions like the New Orleans Museum of Art, the Backstreet Cultural Museum (1116 Henriette Delille St) and The Perfomance Space at the Mint. Take a tour with the folks at City Sightseeing.
Go out and experience local culture in ways that are quintessentially New Orleanian. Explore the city's neighborhoods outside of the French Quarter (but don't ignore the Quarter either). If you haven't been in a Second Line, find one, now, and dance your heart to a new level of happiness. When you do so, you participate in both a great cultural tradition, and transmute our irreplaceable civic identity into your spirit.
Eat, drink, and be merrily local
Ha – noticing a slight, perhaps locally oriented theme to this list? I'm not going to pretend that New Orleans does not possess franchise businesses, but for a city of our size, we're largely driven by independently owned commerce. And much of that commerce represents elements our city is particularly known for – drinking, eating and music. I would go so far as to say our food culture owes its distinctiveness due to an intense emphasis on localism, from sourcing Louisiana ingredients to the cultivation of a Louisiana culinary identity.
In the same vein, while the music of New Orleans is a mish mash of international influences ranging from Africa to Europe, our city's sound is an undeniably indigenous creation. All of the building blocks that make New Orleans music, from African syncopation to brass instruments, existed independently of each other for a long time, but they needed to be mixed in this sweaty womb of a town to produce icons like Louis Armstrong and Buddy Bolden. So catch a show. You can see Rebirth across America, but there is nothing that compares to seeing them play in their backyard.
There are far too many local restaurants, bars and music clubs to begin recommendations – find one that tickles your fancy, and know that in the process of eating your gumbo (or Vietnamese pho, or Ethiopian injera; immigrants and their cuisine are as much part of New Orleans as families that have been here since the Louisiana Purchase), you are playing a small part in the recovery of a great American city.
Be curious, but be contextual
One of the more painful elements endured by New Orleanians after the storm was a feeling of misrepresentation – that the outside world had gotten the story of the city wrong. To this end, locals are often happy to share their experience of what went down during and after the hurricane. But let their stories – which are both strongly personal, yet often linked by a shared sense of loss and grief – come out organically. The events of nine years ago were traumatic for many citizens, and it can be rude to push them for their recollections.
In a similar vein, while I understand the compulsion to take pictures of crumbling homes, faded streets, and other seeming visual reminders of Katrina, please place those images in context. Not every abandoned house is empty because of the storm. Not every pothole dates to 2005 (although annoyingly, a fair few predate that year). And not every photo album of New Orleans needs to mention our recovery. The city is no more defined by Katrina than San Francisco is defined by earthquakes. There's a real gap between acknowledging a disaster and overemphasizing, or even exploiting it.
To this end, if you see an area that may still be recovering from the storm, don't just take pictures of that neighborhood – and especially, its residents – while zipping about in a car. The city isn't a zoo, and its inhabitants shouldn't be treated like animals. Be circumspect and ask for permission, and if you don't feel comfortable getting out of your vehicle, just drive on; there's plenty more to see. Step back and take your snaps from afar during a Second Line or Mardi Gras Indian procession. We're humans with stories to tell, and the act of doing so will teach you about the city, and give us a chance to share our home.
Sing our praises
Want to help New Orleans? Send more people to New Orleans! We're a pretty awesome city. And we live to host guests and share our food, music and culture. I mean it; being hospitable is good for the New Orleanian soul, but frankly, it's good for our wallets too – this is a city that is largely built on tourism. So visit, have a good time, tell your friends and come back. We'll keep the pot warm.