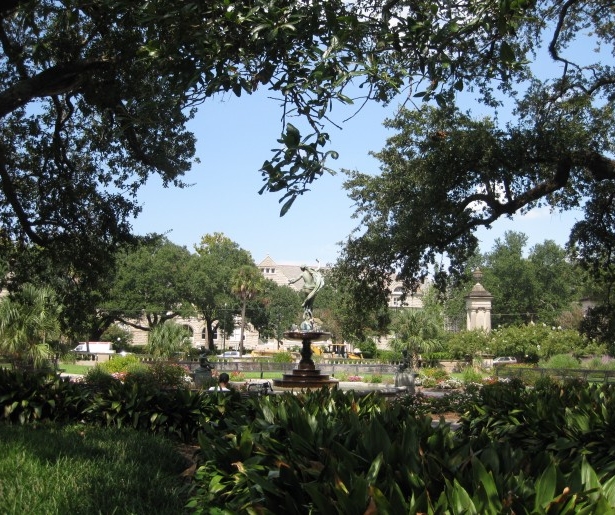 SHARE
It's September. In much of the rest of America, this means leaves start dying, winds take on the crisp edge of autumnal arrival, and lattes get pumpkin spiced.
In New Orleans, it means we get Diet August. The oven goes from broil to high bake. The humidity goes from ice bucket challenge sans ice to wet rag around your face. The heat, to paraphrase Glenn Frey, remains on.
But out in Uptown, Audubon Park (6500 Magazine St) is showing some optimism, bless them, with the Music Under the Oaks series, which starts on Friday (Sep 5). Sponsored by Bellweather Technologies, Music Under the Oaks will showcase four musical acts in September and October at the Newman Bandstand; the gigs go from 4:30-6pm. The outdoor gigs are a herald of the onset of autumn, even if the actual cooling down period is probably at least a month away.
The concerts are free, but donations are accepted and there will be a concession stand operating; all proceeds benefit the park. Pro tip: bring your own lawn chair or picnic blanket.
The concert schedule, which features some heavy Loyola representation, is:
September 5 – The John Mahoney Big Band
September 19 – Loyola Jazz Alumni Jam
October 3 – Loyola Faculty Chamber Ensembles
October 24 – Loyola Jazz Band 1
Image courtesy of Wikipedia.