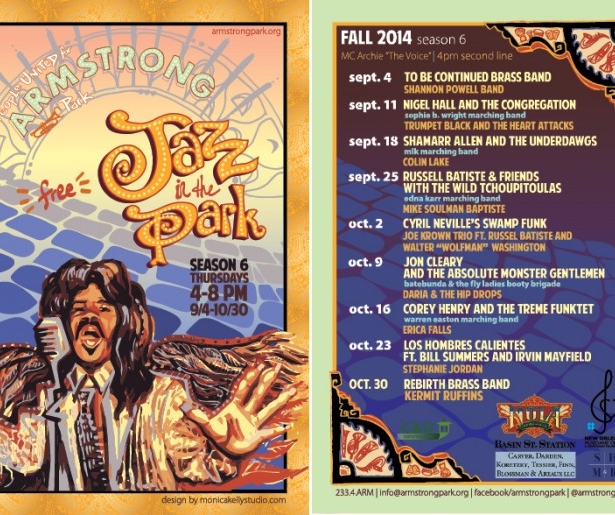 SHARE
There are admittedly times when I wonder when it's not Jazz in the Park in New Orleans. At the very least, it seems like there's always some jazz going in some park in this city.
Still, there's jazz in a park and Jazz in the Park, and those capital letters make all the difference. The official Jazz in the Park will kick off at Armstrong Park in the Treme on Sep 4 and continue every Thursday between then and Oct 30. Tickets are … not needed, because that music is free as a bird, baby, and it goes from 4-8pm.
First up? To Be Continued Brass Band and the Shannon Powell Band; we're embedding a little clip of TBC playing at a second line above. Speaking of second lines, those little impromptu parades of joy will kick off every Thursday performance, so arrive early to get your dance on.
Image courtesy of People United for Armstrong Park.