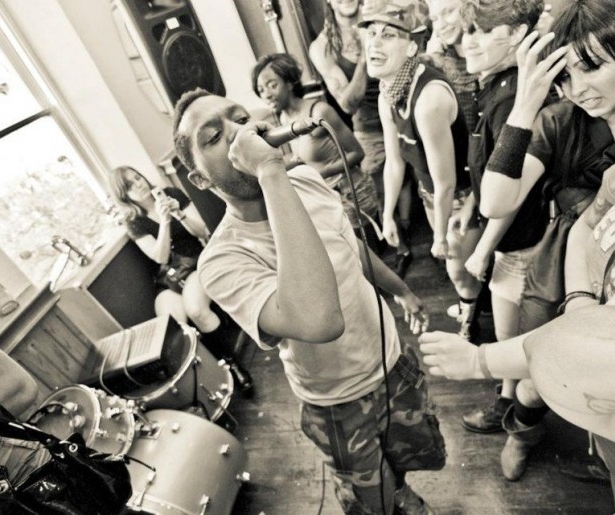 SHARE
Nicky Da B, one of the leading lights of the New Orleans bounce scene, passed away on September 2. According to his manager, interviewed in The Times-Picauyne, the 24-year old artist died after a 'brief illness'; no other details have been released.
There will be a lot of speculation over that sort of death. I'd like to focus on the life behind it, because this site is about experiencing New Orleans at all levels, and one of those ways is via the musical genius the city so regularly produces. We've lost too many of those geniuses this year – Lionel Ferbos and Tim Green among them – but Nicky's hurts the more so because he was so fresh in his career. He seemed to personify the old saw that the candle that burns twice as right burns for half as long. I personally feel Nicky was cut from the same cloth as artists like Buddy Bolden and Robert Johnson – young black talent who passed far too early, but still managed to reshape the musical landscapes they passed through.
He was born Nickesse Toney and grew up in the 17th Ward, in Pigeon Town, near the Jefferson Parish border. I have a feeling his entire repertoire is going to be dragged over with a fine toothed comb in the future, but the single he was best known for was 2012's Express Yourself, produced with Grammy-nominated Diplo.
That song is amazing. Nicky delivered his lyrics with a snappy, call and response flow that was his signature style. Where other bounce artists rely on a producer or DJ to amp up the rapidity of their flow, Nicky did it all naturally. It's a feat of verbal gamesmanship that's as impressive – and perhaps, deep in the wells of local African American musicality, rooted in – the quickest, most complex scat routines.
As great as Express Yourself is as a song, the video may be better. There are a lot of videos shot in New Orleans that attempt to capture the city's sense of place, but none are in the same league as Express Yourself. From its first frenetic beats to the outro, you can smell the exhaust on Claiborne and the water on the asphalt. There is rain and mold and shotgun houses and the Manchu Food Store and girls twerking in front of a roadside specials sign (I'm pretty sure it's a Brothers). That video is so rooted in the city's humid backstreet culture, it practically sweats.
The afore-mentioned dancers are the reason I'm not embedding Express Yourself, which is easy enough to find online. Nicky was bounce through and through, and he unapologetically embraced the in your face sexuality of the genre. But I don't consider that a knock on his catalog. Louis Armstrong's playing was derided as savage jungle music in his time. Jazz itself is a product of the brothels of Storyville. New Orleans music has a long history of challenging, and often reshaping, conventional morality.
Nicky was no stranger to that sort of mission, but he applied it internally to the world of hip hop as well as externally to the listening public. Bounce and hip hop are not the same, but they're related, and Nicky would proudly flaunt his homosexuality to artists who may have been put off by it. As if directly challenging hip hop's 'No Homo' meme, he wears a hat labeled 'Homo' in the video for Go Loko.
The young man from Pigeon Town who wasn't old enough to get an adult insurance rate on a car rental once packed the Sydney Opera House, but many citizens of his hometown have never heard of him. That, for me, is one of the saddest takeaways from this death, but I hope, in the coming months, New Orleanians will recognize the talent that just passed from their town. In our city's history we have brought jazz, Dixieland and brass to the world; the latest candidate is bounce, and that genre had no more vibrant talent – until now – than Nicky Da B.
Image courtesy of Facebook. Visit Nicky's SoundCloud page here.