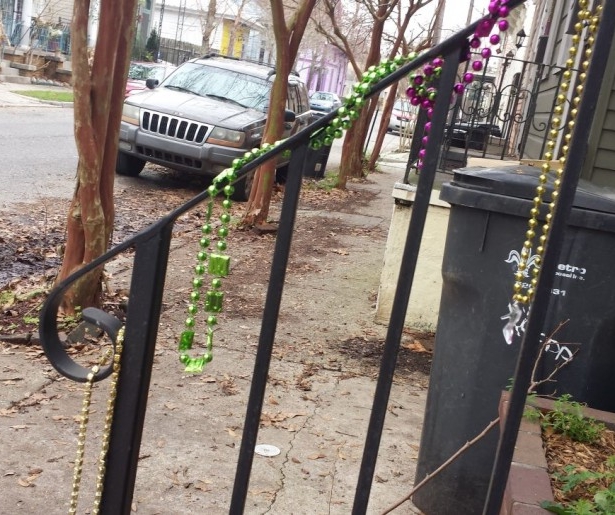 SHARE
The Saints play their season opener against the Falcons on Sunday, which has prompted the usual outpouring of dirty bird trash talk in New Orleans.
When we discuss great sports rivalries in this country, it seems like the Northeast always gets mentioned above other regions, and there's a precedent for that. It's basic proximity; the cities – and their fan bases – are mushed together. A Jets supporter can find themselves in Giants territory in 30 minutes if they head in one direction, and in Eagles territory if they head an hour in another. Divisional rivals like the Giants and Redskins are a half day's drive away. Atlanta, on the other hand, is eight hours away.
And yet, the Saints-Falcons enmity has the same level of passion of an old school East Coast sports rivalry, even if the vitriol isn't quite as venomous. That isn't to say Southerners can't be as crude and offensive when it comes to sports. But I I feel like that sort of poison is generally reserved for college ball.
ESPN gives a great little breakdown of the history of the rivalry here, but I want to take it a step further, beyond this quote: New Orleans is Saturday night, Atlanta is Sunday morning. New Orleans is etouffee and a Pimm's cup, Atlanta is Chick-fil-A and a Coke. In Atlanta, you put a tie around your neck; in New Orleans, it's Mardi Gras beads.
Because hey, that's a great quote. It nails a lot. But it doesn't quite get at why we are a superior city. That's where I step in.
For one, we're a city. Atlanta? It's a region, a series of suburbs connected by clogged highways lacking a cohesive center. You can't call yourself a city when the suburbs overwhelmingly dominate civic life. This state of affairs is the reason why the Braves are moving out to Marietta, to a 'burb a metro Atlantean can't even access via his own town's public transportation network. Yes, we have Metairie and Hammond, but urban life in Louisiana marches to the beat of the New Orleans drum. In Atlanta, the social compass might as well point to Woodstock, which lays over a hour north.
The uniformity and isolation of Atlanta's suburbs does make them appealing to a broad base of population, and I commend their demographic variety; my sister-in-law lives near Kennesaw, and as strip mall-centric as that area is, it's heavy with immigrant enclaves as well. But those communities are enclaves – self isolated and alienated. New Orleans may not be as ethnically diverse as Atalanta, but our small proportions force us to exist within a melting pot, one that's been simmering for centuries and has created gumbo, jazz and some of the world's greatest architecture. Our meting pot is hardly a perfect one, but it is, by dint of our river-bound geography unavoidable.
You have to learn to live in close proximity to all kinds – be they of different race, class or sexuality – if you want to live within the borders of Orleans parish. I love that. Living within close proximity forces different demographics to both appreciate difference while cultivating a sense of self. Proximity forces one to create community, and in this town, the bonds of community are marked via festivals, rituals and celebration – in short, culture, which is the private and public expression of community. In Atlanta, community is the cars you cuss out under your breath while you're stuck on 285, and culture is a shopping trip to Buckhead.
We've managed, in New Orleans, to cultivate an incomparably distinctive sense of place. Said place isn't always pretty – there are issues of corruption, poverty and violence that plague us on a daily basis – but our soil is as deep as it is muddy, and we are rooted in it. In Atlanta, self-proclaimed Southerners will tell you their home is distinctive and special even as they expound on the matter from the 88th variation of Peachtree Road, on a cul de sac you could plop into Seattle.
So Who Dat. Because however the game goes on Sunday, I'll go home with this knowledge: on any given day, I can look out my door and know, by sight, smell and taste, that I am home in New Orleans. If I look out a door in Atlanta, all I see are houses that fit in anywhere, which means they truly end up being nowhere.