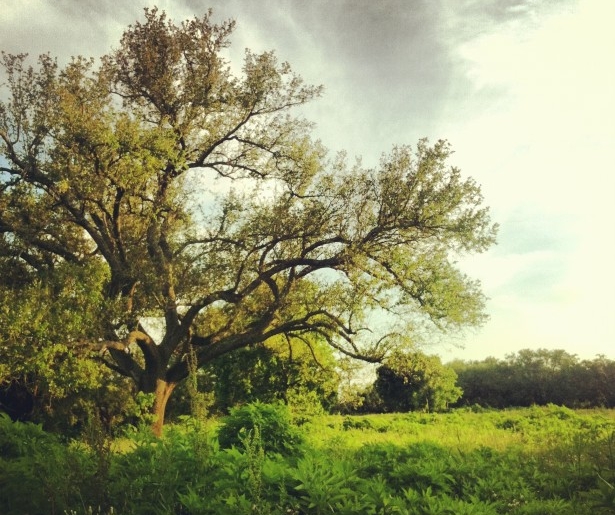 SHARE
Local musician Rex Gregory, on summer, slowness and staying in the city.
The Monday after Jazzfest (the N.O. Jazz and Heritage Festival) has to be the holiest day of the year for New Orleans musicians. We have been the tireless provider for what amounts to the city's second Mardi Gras for a solid two weeks. Really, though, one should take that all the way back to French Quarter Fest and call it a solid month of pure, unfettered artistic output.
Monday after Jazzfest is the Sabbath, Day of the Dead, Labor Day, and Ash Wednesday all rolled up into one. To address any other questions related to this topic, and for an inside look on how I myself spent that day, see exhibit A (above).
Now then: we arrive to the long summer months that supersedes spring festival time. The heat bears down on the city, and all of a sudden the population of transients that inhabit our city is whittled down to the brave, the committed, and/or the ignorant.
The city slows down and feasts on a smaller diet of its own lifeblood. It's almost a kind of hibernation. We're in limbo, waiting for the waves to take us up again. Saints season is roughly when it starts, which steamrolls into Halloween and the end of hurricane season, like coins in the slot for another year of life as we know it.
But one must arrive there first, somehow.
This is when one finds their character in New Orleans, year after year. You might leave for the summer; maybe you're on tour, or vacationing. That's totally understandable. You catch some sights, hear some sounds, and you bring it all back for trade during harvest season. You tell stories of your pleasant summer months spent abroad, like a summer camp of your own fabrication.
If you stay the summer, then you're part of a period of shift and opportunity that the city presents to those conscious of its movement. People leave, vacating positions that open to others. Established musicians are on tour, which means a slough of nightclubs opening up to new acts. Some students stay, and some go home for the summer, and again, the space is there for the filling. What begins in June often reaches its apogee in April of the next year.
I strongly encourage everyone to do whatever their gut is telling them to do this summer. If that's leave, then leave, and catch the next wave of New Orleans seasonal bliss when it comes around.
If it's stay, then go out and be a part of the city. Try new things, new places, new experiences. Don't lament the heat in the corner of the room closest to the air conditioner. Now is a time of opportunity, of openness and space. Use it!