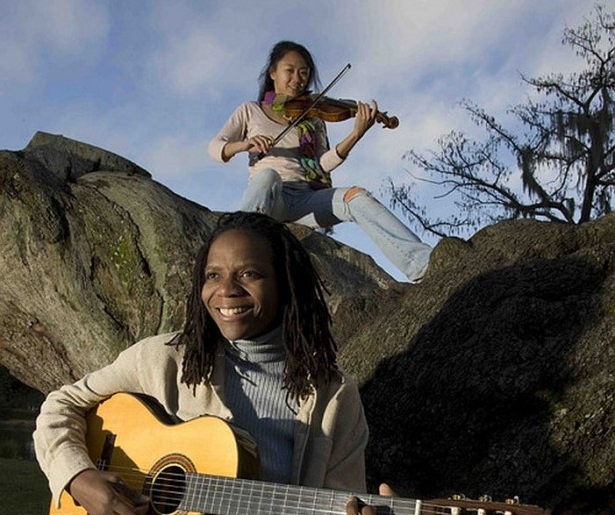 SHARE
At some point today, I'm going to have run errands in the French Quarter. It's not a prospect I look forward to. The Quarter is undoubtedly one of America's great neighborhoods, but parking can be a bear, and while the street scene is great if you're a visitor marveling at architecture and wrought iron balconies, if you've got to get in and out of Rouse's or the French Quarter Vet (that would be me) so you can re-up your dog food before the evening feeding, well, I start being like the native New Yorker who growls at the gawkers in Times Square.
And that's not a good thing to be. If someone is having a moment of genuine Crescent City Appreciation, I'd hate to be the buzzkill that breaks their reverie. New Orleans is a city that rewards appreciation and contemplation. You see – and hear – things in this town in the slow moments, not when you're getting jostled about. And one of the things I like seeing – and hearing – the most when I walk through the Quarter are the street buskers. Especially the 'regulars' – the ones who have staked out a spot and provide excellent, admission-by-donation music concerts to the citizenry and tourists of Greater New Orleans on a daily basis.
One of my favorite local busking acts are Tanya & Dorise. If you've ever walked up and down Royal St, you've seen Dorise Blackmon and Tanya Huang rocking out on the guitar and violin, respectively. Their music never fails to entrance passersby; I've seen families, students, lovers, visitors, locals and even the most loutish Bourbon Street bachelor packs pause and be genuinely moved by this duo (OK. Maybe they were just getting the spins in that last case, but it looked like they were enraptured).
I can't say enough good things about their music, so experience it yourself, thanks to this lovely Vimeo clip, courtesy of Tim Barbini.
Image via Twitter.