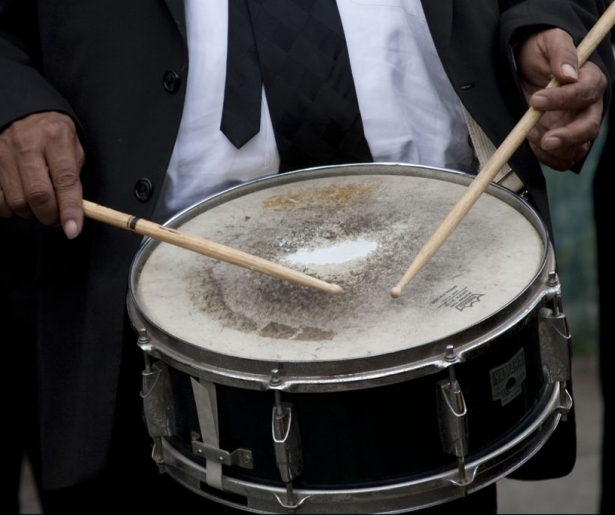 SHARE
Let' start off by defining what fashion is to me. Fashion is all about passion, your emotions and what feels right and creative to you. It's everything that puts a smile on your face, changes the way you walk, the way you talk and makes you feel like you are on a New York runway. The world's favorite designers are the passionate and creative people who stay true to what they love and believe in. This is why I'm such a big fan of RepurposingNola, a brand you will continue to hear more about. It doesn't hurt that they are so cool they created their own definition!
"Repurposing NOLA: – noun; -verb A New Orleans based, female-owned, triple bottom line company utilizing excess fabrics of our community to create sustainable designer goods."
Traci Claussen launched ReurposingNOLA in September of 2009, with hopes of aiding the concepts of: "people, planet, profits, which embrace social, ecological and economical values and principles."
How can you not love a local business that took 30,000 linear feet of Superbowl 44 banners to create designer goods like festival bags, shorts, aprons, curtains and more? With designs like that, it only makes one excited to see what she will re-purpose next. All of RepurposingNola materials are predominately from in and around New Orleans.
In the opening of her new space on January 23, 2013, her spring 13' Collection was revealed with a few bags that any Nola Lover could appreciate. I think a big part of NOLA fashion are accessories that show a little local flair, one way we show some extra love for the city.
From the Spring 13' collection you can check out a dynamic item called the ECO-Scape Weekend Bag, which would be perfect for anyone's wardrobe. This bag includes Mardi Gras Indian canvas lining and repurposed leather handle straps.
Another favorite to keep an eye out for is the ECO-Scape Geaux Clutch which incorporates a hybrid of vegan and burlap materials in a classic envelope-style clutch detailed with salvaged hardware.
Traci is definitely a local designer to keep an eye on, as she helps us all to embrace sustainable designer goods!
o Facebook: http://www.facebook.com/BeCoolDoGood
o Twitter: https://twitter.com/REpurposingNOLA
o Pinterest: http://pinterest.com/repurposingnola/