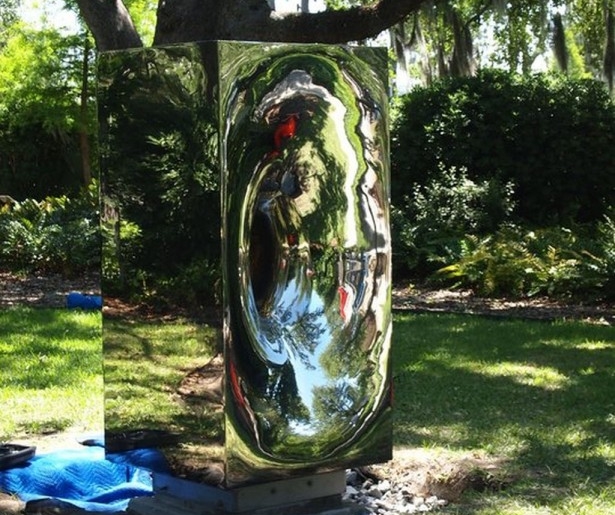 SHARE
Big weekend ahead of us, folks. And over at New Orleans & Me, we're trying to start it right, with a little bit of civilized fun in that wonderful part of town between City Park and Bayou St John.
Vino on the Bayou goes from 5:30-7:30pm tonight at the wonderful Pitot House, overlooking pretty Bayou St John. Two hours of waterfront views, sultry late spring air, gypsy jazz courtesy of Raphael Bas. Sounds perfect, right?
The only thing that could be better is getting down with the Bard (Shakespeare, that is) with a performance of Much Ado About Nothing at the Besthoff Sculpture Garden in City Park. Ever since we saw the Kenneth Branaugh version of this play, we've firmly believed it needs to be performed outdoors, with lots of torchlight and happiness and slow evening dusk layering onto the experience, giving it that extra air of summery magic. This is the last weekend to catch the show, which has a Southern moonlight-and-magnolia theme. Food vendors are on site, but there is no seating; you need to bring your own lawn chair or picnic blanket.
Get your to Opa! (and toga) on at Greek Fest, which goes off at Holy Trinity Cathedral (fun fact: Holy Trinity is the oldest Greek Orthodox church in the America. 2014 marks its 150th birthday). Will you find us hanging out by a tree trunk of slowly cooking lamb meat a la Ron Swanson? Yes. Yes you will. But we may also avail ourselves of the climbable Mt Olympus, and on a serious note, we're pumped to listen to the chanters of the Hellenic College Holy Cross; check here for details on when they chant. Greek Fest starts today at 5pm and goes til 11pm; Saturday 11am-11pm and Sunday 11am-9pm. Tickets are $5; children under 12 get in free.
City Park has finally opened its two 18-hole mini golf courses as of today. We can't begin to tell you how exciting this is; see you on the links. One round of 18 holes is $8 ($6 for children).
The city's literati will be celebrating the 10th annual Saints & Sinners Literary Festival, which focuses on the LGBT literary experience, from readers to writers to publishers. Readings, panels and workshops will focus on themes in LGBT literature (particularly within New Orleans), getting published, how to pitch and other topics.