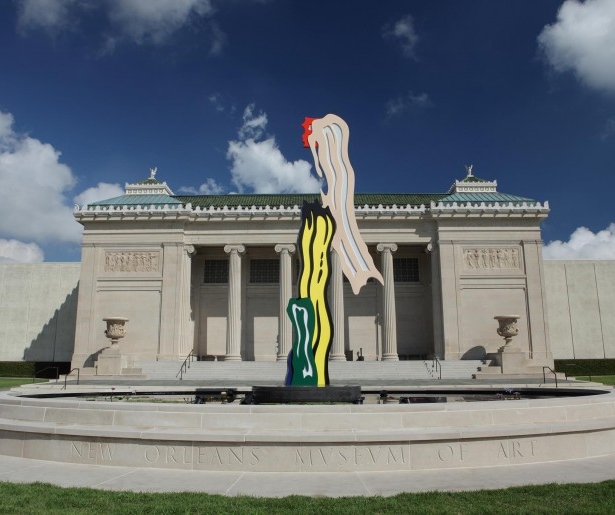 SHARE
Behind Closed Doors has been an exceptional recurring exhibit at the New Orleans Museum of Art, exploring the aesthetics and lifestyle of the Spanish elite who were members of the city's colonial (and post-colonial) aristocracy.
Sadly, the exhibit is drawing to a close on Sep 21. To celebrate, NOMA is holding (image that) Celebracion, featuring live music (by the Javier Olondo Quartet and the AsheSon Latin Band), lectures (by Mia Bagneris, of the Tulane Art History department, and artist Ayo Scott) and film screenings (of Strictly Ballroom and Evita) related to the Spanish subject matter of Behind Closed Doors.
The event goes off at the New Orleans Museum of Art (1 Collins Diboll Cir., City Park) from 5pm to midnight. Staying at an art museum until midnight feels naughty in and of itself; rarely does one get the chance to examine NOMA's lovely Great Hall under the influence of a nicely mixed cocktail.
Image courtesy of the New Orleans Museum of Art.