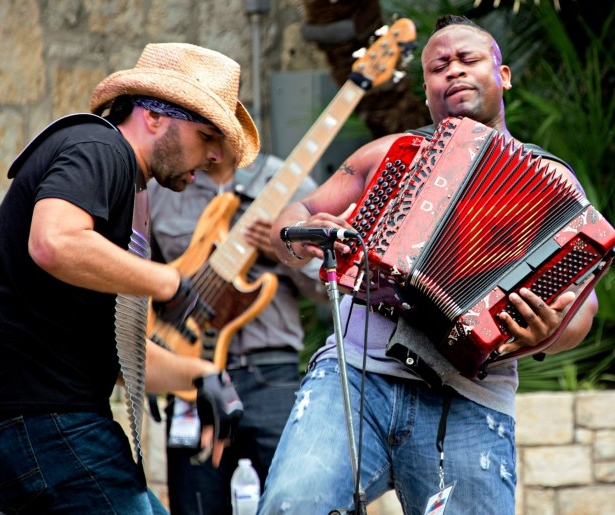 SHARE
About 90 minutes north of New Orleans, Bogalusa, LA is a mill town on the Mississippi that churns along in quiet obscurity for 363 days of the year. No offense is meant here to the citizens of Bogalusa, who I am sure are fair and civic minded folks who are proud of their home; I'm just pointing out your town isn't on most folks' radar for the most of the year.
Most of the year. For two days, though, Bogalusa is the torch bearer for American roots music, regional Southern sound, and specifically, the blues. And it becomes all of these things thanks to the Bogalusa Blues & Heritage Festival, which celebrates a genre of music born on the muddy banks of the Mississippi, generated from an African American heritage of call and response and spirituals. When the blues traveled down river and flirted with New Orleans jazz, they birthed the baby of 20th century pop music, so if you're in the area, it makes sense to head to Washington parish and experience this other side of the Louisiana music coin.
The festival, which spans two stages in Bogalusa's Cassidy Park, is a two day – well, really, one and a half day – affair, an you can see from the anove clip, bad weather doesn't stop the party. Friday night kicks off at 5pm; local favorites like Walter Wolfman Washington and Big Daddy O will take the stage.
Saturday, Sep 27, is an all day blues and blues rock extravaganza. We're personally pumped for Dwayne Dopsie, (pictured above), who blends the blues, zyedco and funk into a musical mash you can't help but dance to, and Jumpin' Johnny Sansone, a master who brings the fire across a wide spectrum of blues sub-genres.
There will be food and plenty of drink, but the Bogalusa Blues & Heritage Festival is a family friendly affair. It's only three years old, but it's already reshaped the deep Louisiana musical calendar. This weekend, drive a little ways north and see why for yourself.
Image of Dwayne Dopsie courtesy of Facebook.