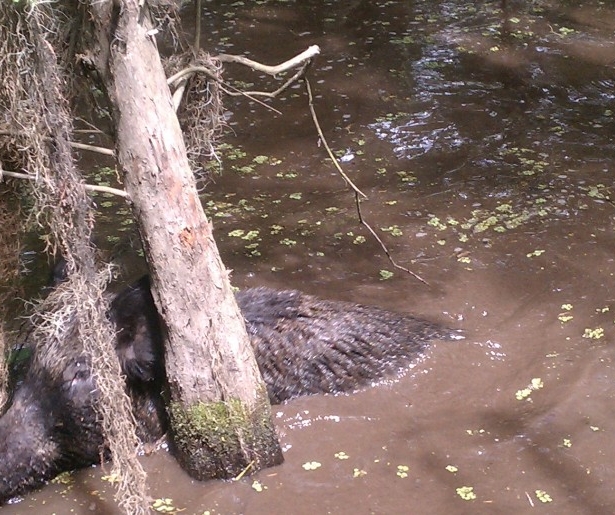 SHARE
The above is not a reference to a Harley Club based on Gause Boulevard.
Things I have seen in the swamp:
Gators
Egrets
Herons
Nutria (nasty)
Oil spill damage
Cajuns
People who pretend to be Cajun but no, not really, their last name is something totally Anglo like 'Smith'
Barges
Pipelines
Shrimping boats
Things I had not seen until yesterday in Honey Island Swamp: wild boar. Like the above. Big momma, two babies, swimming as you please through the blackwater bayou. Captain Mike told us their biggest predators (besides, potentially, you) are coyotes.
I'm not gonna lie: swimming coyotes bringing down swimming wild boar sounds like a nature video I'd be totally into.