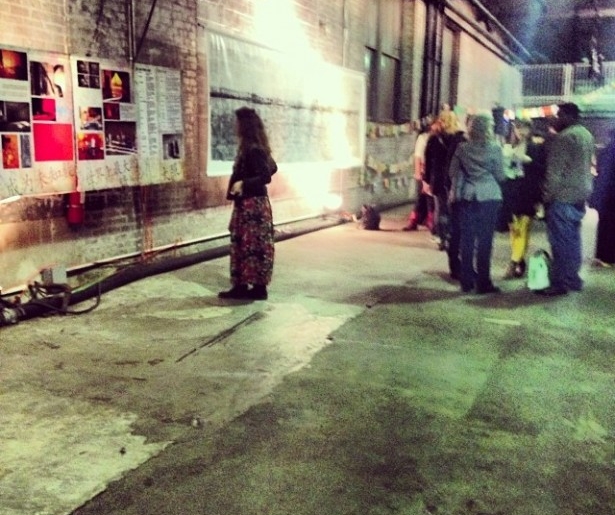 SHARE
The yearly arts calendar of New Orleans seems to tick with extra force once late summer rolls in. It starts with the preening pageantry of White Linen Night, which gives way to the more raucous Dirty Linen, which in turn is replaced by the self consciously subversive Filthy Linen. Throw in a Culture Collision and you'd think summer alone was the most vibrant stretch of our city's arts events spectrum.
And then October rears her head. October! (shakes fist). And the first Saturday in October has been bringing, since 1979, Art for Arts' Sake, a block party-cum-gallery night that rocks the city, from the halls of the Contemporary Arts Center to the galleries and studios arrayed along Magazine Street in the Garden and Lower Garden District and Julia St in the Warehouse District. The CAC is the force behind Art for Arts' Sake, which was created, well, for the sake of art – specifically, as the opener of the city's fall arts season.
What sets Art for Arts' Sake apart? Maybe it's the hybrid nature of the thing; the event balances the wine-and-cheese prestige of the Julia St scene with the Uptown eccentric, student-y vibe of the LGD, all topped with whatever boundary pushing exhibits are popping off at the CAC. Maybe it's the international attention it get; I can't think of a night outside of Mardi Gras and Jazz Fest when you hear so any foreign accents on the streets of New Orleans. Maybe it's the fact those foreign accents are admiring local New Orleans accents, a point of pride for our small town-esque city, which will host around 30,000 visitors for the event.
There's a fair few other positives, of course: lots of food, cash bars and plenty of street music, because, well, New Orleans. The event technically lasts from 6-9pm, with the focus being the CAC, the 300-600 block of Julia and most of Magazine. Gallery entry is free, but if you want to get into the CAC six-midnight party, you'll need to pay a $10 admission.
Image from within the CAC, courtesy of Facebook.