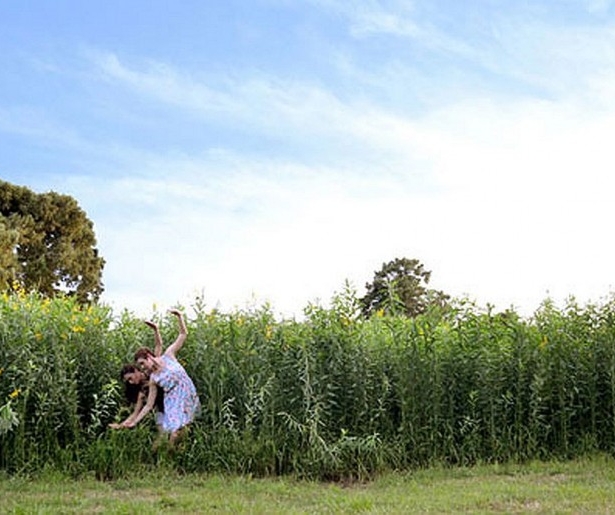 SHARE
The onset of autumn, or whatever muggy soup passed for autumn in New Orleans, is always an exciting time for film and performing arts in this city. Fringe Fest is only a month away, while the New Orleans Film Festival is just around the corner. In the meantime, there's some excellent theater kicking off over the next few days. Check it out.
Broomstick
The latest work from acclaimed author and Loyola professor John Biguenet, Broomstick, is a rendition of a witch's life – well, an old crone who lives in a cabin the woods, anyways – delivered with a healthy helping of dark comedy. I heard about this show and thought, "Ooh. Like a really literary Wicked and then realized that was an unforgivably crass simplification of what will undoubtedly be an enjoyable think piece. Still, if it gets you to the Southern Rep, I've done my job.
Oxblood
First: I love the idea of an outdoor show at the Grow Dat farm in City Park (150 Zachary Taylor Dr) that includes a community dinner. Dinner theater is great; al fresco dinner theater is a stroke of genius. Second: I love the idea behind this show. Oxblood (pictured above) explores themes of the soil and the people of the modern South. The drama, which follows the travails of rural Georgia family, will include music and dance, and all in all sounds like one of the most innovative performances currently on offer in the local theater scene.
Trek-A-Go-Go
And then, sometimes, you just want to have some fun and indulge your nerdy side (I may be speaking for myself here, but I hope the members of Chewbacchus are taking notes). Trek-A-Go-Go, which shows at the Mid-City Theatre, is going to lampoon Star Trek in the best manner possible: via audience interaction, a bit of improv and lots of general silliness. Sounds about perfect.
Image of Oxblood courtesy of that show's website.