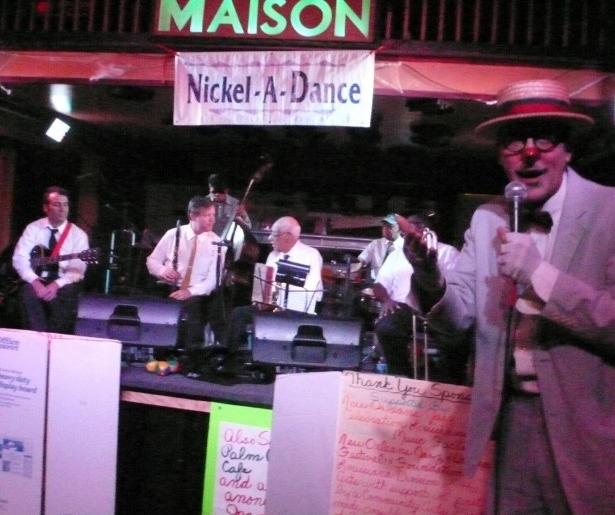 SHARE
If you look, there's a family friendly window into a lot New Orleans' culture. If you're a foodie, plenty of our famous restaurants, from roll up your sleeves spots like The Joint to fine dining establishments like Boucherie, (literally) cater to your needs. Into art? You don't have to head to a gallery with little ones; NOMA or the Palmer Park Arts Market (last Saturday of every month) is there for you.
But what about music? If you're not here during a festival or regular event like Jazz In The Park (which, to be fair, is the sort of thing that happens often around here), the family friendliest gigs in town are second lines, which are undoubtedly great but often intimidating to people from out of town, and the Preservation Hall show, which is also excellent but has a tendency to get packed.
Well, along comes the Nickel A Dance, put on by New Orleans Jazz Celebration. This free concert series hits all of the family friendly high points: they're held on Sundays, the music plays early (from 4-7pm) and they're free. And they're fun. Folks get dressed up in old time-y, Dixieland style outfits. They do swing and ragtime and ballroom dance.
And the music – this is the most important bit – is good. In fact, it's proof music that's played with families in mind can be good, and not overtly sanitized. You're not going to hear curse words, but you will feel the beat; the basic booty shaking rhythm that is the foundation of great New Orleans music is present at every Nickel A Dance. Just watch the below:
There are two more Nickel A Daces left in October, and they'll both be held at Maison on Frenchmen St. For a complete schedule, and to see which bands will be playing, click here.
Image courtesy of Facebook.