POSTED Tue. Oct 14, 2014
The Insider Guide to New Orleans Farmers Markets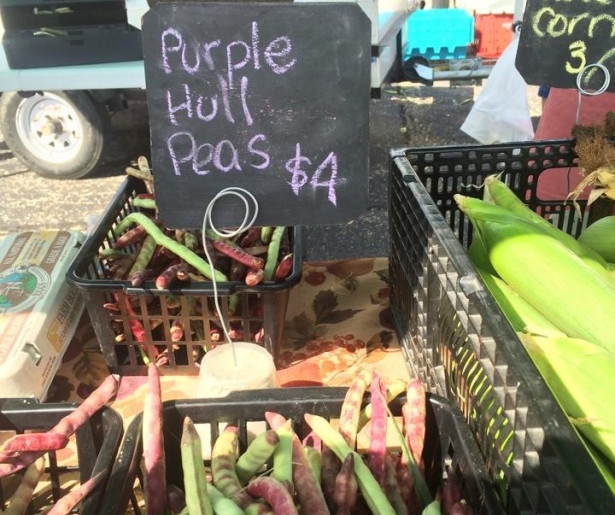 SHARE
The city of New Orleans is gaining a new farmers market on Oct 15, and concurrently, the weather is getting kind of fall-ish (at least for like, a few days, anyways). So in honor of the new Crescent City Farmers Market, which will be operating on Wednesdays in the French Market, here's a list of some of our other favorite markets in New Orleans.
1 Holly Grove Market & Farm
No open seen days a week, Holly Grove is admittedly the market I end up going to most of the time, even if it's located across town from my house. And therein lays testament to its qualities: this farmers market is so good that, despite the presence of other local options, it's the one I default to. I regularly go out of my way for Holly Grove produce, or their excellent value $25 produce box.
2 Vietnamese Farmers Market
The early bird truly catches worm at the Vietnamese Farmers Market (14401 Alcee Fortier Blvd), which lasts from 6am-9am on Saturdays. Actually, what said bird can really catch is fresh Asian produce, catfish, dried shrimp (pictured above), lemongrass, Thai basil, tamarind, hunks of ginger and a slew of other Asian – and local – ingredients. As you among old ladies squatting amidst their goods while wearing non la (conical hats), you'll realize this is the most atmospherically 'foreign' market in New Orleans.
3 Crescent City Farmers Market
The Crescent City Farmers Market is a veritable institution at this stage, operating four markets in four different parts of the city: Uptown, Mid-City, the CBD/Warehouse District and as of Oct 15 the French Quarter. For sheer geographic, scheduling and vendor variety, this cornerstone of the local farmers market scene stands above the rest.
4 Grow Dat Youth Farm
At the Grow Dat Youth Farm, New Orleans kids grow their own crops and sell them at bargain prices. What's not the love? Did we mention it's located in the middle of City Park? Because yeah. It's located in the middle of City Park.
5 Sankofa
I think (well, I hope) even people who aren't fans of farmers markets recognize that Sankofa is doing the work of angels in New Orleans. Their mobile market brings fresh produce to the Lower 9th Ward and St Roch, with said produce coming from gardens grown by youth in the Lower 9th. This effort connects some of the city's most at risk citizens to the cycle of food production, quite literally from seed to table.