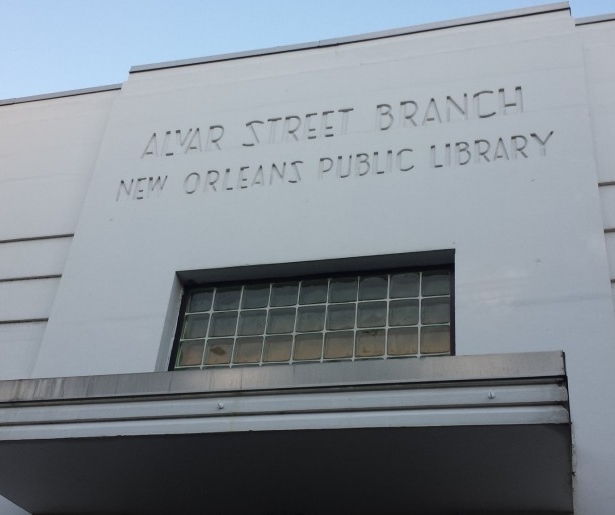 SHARE
While New Orleans is known for her architecture, this isn't a city that boasts a huge legacy of Art Deco buildings. Deco, which can be found in the Northeast, Midwest and Miami, was a style of early 20th century architecture that emphasized the sleek lines and economy of form promised by modernization and industrialization, all while referencing aesthetic flourishes of past classical styles.
We're a city more grounded in the forms and structures of the Creole and the Caribbean, but deco is not unknown in this city. Case in point: the Alvar Library (913 Alvar), located in the Bywater, pictured above. Tucked away on a pretty, leafy street that's uncommonly paved, in place, with more bricks than asphalt, the Alvar wouldn't be out of place on Collins Avenue in Miami Beach.
Besides being a interesting piece of local architectural minutiae, the Alvar is a sweet little local library branch. It hosts regular story times for kids at 10:30am on Saturdays, along with plenty of other rotating activities; see a full list here.