POSTED Wed. Oct 15, 2014
A Stroll Through the Sculpture Garden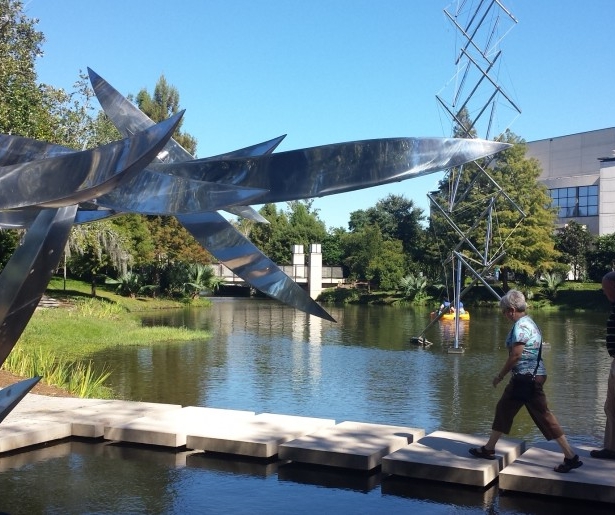 SHARE
As nice weather activities in New Orleans go, it's hard to beat the Sydney and Walda Besthoff Sculpture Garden, home to five manicured acres that host some 60 scultprues from across the world. The Besthoff's location, within City Park and attached to the New Orleans Museum of Art, is a heady mix of bucolic and idyllic, and the price of admission – there is none – is right. We're entering a phase of New Orleans weather that's a rare window between summer soup and winter chill. Take advantage of this little slice of temperate climate and have a stroll through the sculptures yourself. Here's what you may see.
1 Restrained
By Deborah Butterfield.
2 Love
By Robert Indiana.
3 Virlane Tower (background), Wave (foreground)
'Virlane Tower' by Kenneth Snelson; 'Wave' by Lyn Emery.
4 Spider
By Louise Bourgeois.
5 Three Figures and Four Benches
By George Segal. Well, not the couple making out.