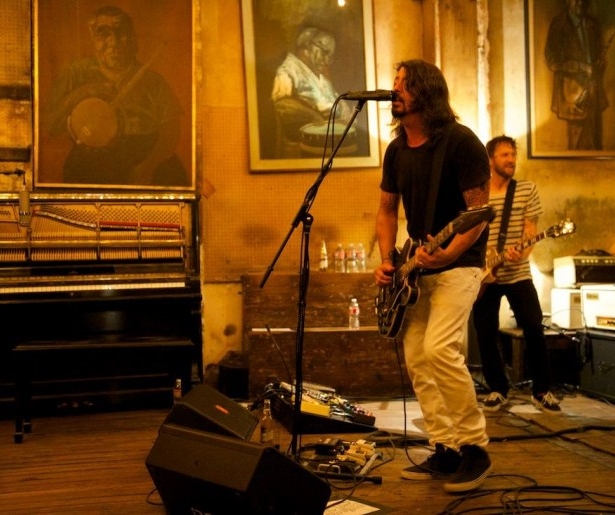 SHARE
If you've got HBO, or are lifting your parents' HBO Go pass (ahem), tune into the station on Oct 17 for Sonic Highways, starring the Foo Fighters, the genesis of American popular music, and 'MURICA.
And not just any 'Murica, but the 'Murica that created the music we listen to, which includes, of course, New Orleans – which makes a nice cameo in the beginning of the below clip.
Sonic Highways is both a show and an album; the Foos (or is it the Fighters? Whatever) recorded a song in each of the cities they visited in a local, legendary studio with local, legendary musicians. In New Orleans, this collaboration ended up yielding time spent at Preservation Hall, which further yielded an impromptu concert in the French Quarter that was, to use the scientific terminology, awesomesauce. The end product is meant to be a visual and recorded exploration of, and tribute to, the creation and evolution of American popular music. Again, awesomesauce.
If you agree, tune into Sonic Highways and dip into the audio history and culture of the greatest musical city in America (plus some other towns). Or, get yourself a ticket to Voodoo; the Foo Fighters are heading that concert on Nov 2.
Image of the album cover of the Foo Fighters playing at Preservation Hall courtesy of Andrew Stuart.