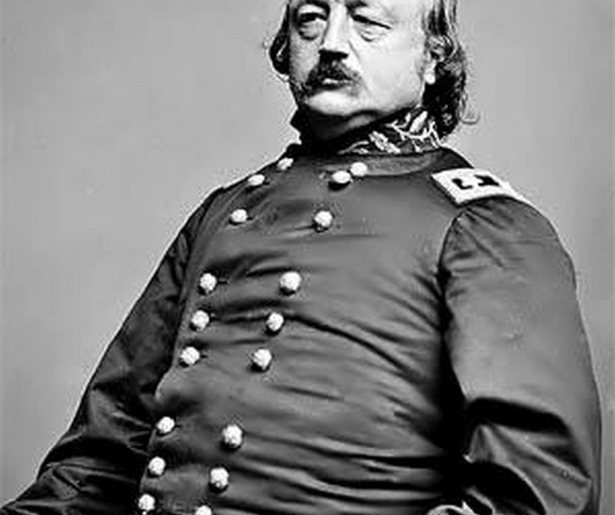 SHARE
New Orleans & Me contributor Camille Black writes on the historical incidents that make up the New Orleans story. Opinions expressed are her own. This week, she takes us onto the streets of occupied New Orleans during the Civil War, with a tale of belles, soldiers, prostitution ordinances and chamber pots.
New Orleans fell to (or depending on your politics, was liberated by) the Union Army on April 26, 1862. General Benjamin Butler of Massachusetts was appointed as military commander of the city. The diminutive Butler came to be known as "Beast" Butler because of his harsh rule and intolerance of Rebel forces.
After the city fell, women in New Orleans protested the Union occupation by singing and gathering in the streets. They muttered insults at Union soldiers, and in some cases, spat at them. If federal officers passed them, women would walk in the street rather than share a sidewalk with a Yankee. Their protest escalated when a woman emptied her chamber pot off a French Quarter balcony onto Admiral David Farragut, who is credited with coining the phrase Damn the torpedoes, full speed ahead! at the Battle of Mobile Bay.
On May 15 1862, General Benjamin Butler issued General Order No. 28, also known as the Woman Order. It declared that officers and soldiers had been subject to repeated insults from the women of New Orleans, and that any woman who continued to show contempt against Union troops would be regarded as "a woman of the town plying her avocation" (in other words, a prostitute).
There was an outbreak of outrage after the order was issued. Residents viewed the order as a license for Northern soldiers to treat Southern women as prostitutes. The anger was not localized; even some Northerners criticized the order as too harsh.
Incidents of women publicly insulting soldiers immediately stopped, but silent Confederate protest continued. There were two recorded incidents of women being arrested and sent to Ship Island (a prison on a barrier island in the Gulf of Mexico) for incarceration. And, in classic local style, New Orleanians got back at Butler in a scatological sense: local citizens would adhere pictures of the general to the bottom of their chamber pots.
Images courtesy of Wikimedia Commons