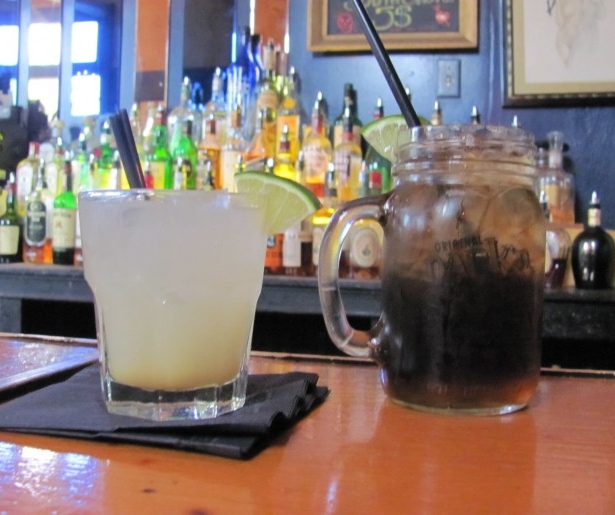 SHARE
New Orleans is the queen of the American cocktail, a place where the mixed drink has been shaped, perfected, and perhaps, invented. And as such, there is a perfect cocktail waiting for you in almost any given New Orleans neighborhood. Here are some of our favorites. All images courtesy of Facebook and Humid Beings.
The French Quarter
The Sazerac at Tonique.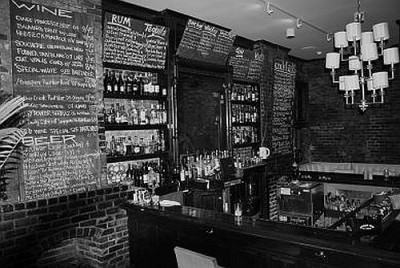 I've said it once, and I'll say it again" the Sazerac is the 'quintessential New Orleans drink":http://www.neworleans.me/journal/detail/699/And-Our-No-1-Cocktail-Is. This heady mixture of rye whiskey, absinthe coating and a dash of bitters is cocktail perfection, and as such, you should have pone at the palce that serves the perfect cocktail: Bar Tonique. If the Sazerac is a cocktail drinker's cocktail, Tonqiue is a bartender's bar. Match made in heaven, check.
Mid-City
The Gingerita at Pal's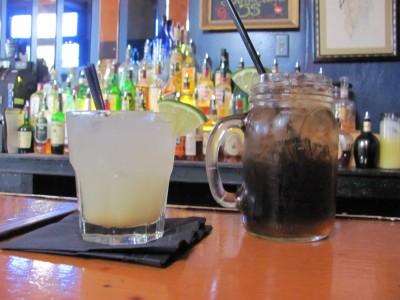 Pal's Lounge is one of the great neighborhood bars of New Orleans, due to its atmosphere, bathroom wall art (read: a collection of vintage Playboys for the men, and Burt Reynolds in full bear chest hair mode for the ladies), air hockey machine, and of course, the Gingerita. If you could take the essence of ginger, distill it into liquid form, and then let it get you drunk, bam: Gingerita.
Garden District
Mint Julep at The Columns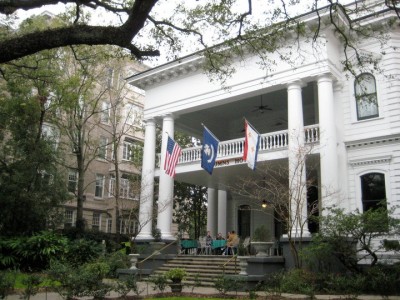 This is a case where I let the cover of a book trump it's content. Don't get me wrong, the Julep at the Columns is good, but it's never knocked my socks off. But the setting? That fine old lounge, with its dark wood and smoke imbued carpets and shadowy niches; those soaring, manor house style columns outside, and all the sheer Southerness it implies? Yes, those implications are complicated, but with that said, few bars in New Orleans impart such an undeniable sense of place, and that says something in a city where character-laden bars can be found on every corner.
Cure already holds a ridiculous number of best bar in America accolades, so why not one more for this Freret St stalwart. The Elle Rio is like a modification of a classic Old Fashioned, and that right there should be evidence of how good it is. Because I do not like people messing with my Old Fashioneds. But then Cure does some magic with herbs and all of a sudden an Old Fashioned contains all the bitter and sweet notes it carried before, but spiced and enriched, as if the drink had spent time working in a fragrant garden all day. I know that's a totally Martha Stewart way of describing a drink, but damn if it isn't tasty.
Marigny
Whiskey and ginger at The John (2040 Burgundy St)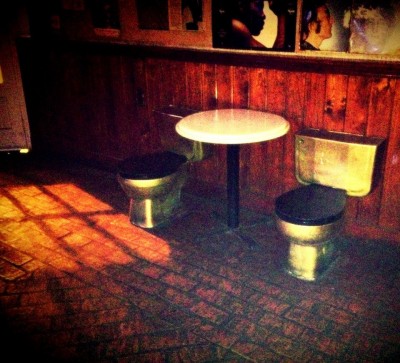 All of the drinks I have mentioned up to this point are excellent examples of craft, mixology and attention to detail, and with the exception of Pal's, which has its own cozy charm, the venues are what I believe most would deem classy, with Maurepas and Cure venturing into hip. The John? The John makes you sit on toilet bowls (see above). They don't really do cocktails. If you order a cocktail at the John, you may get thrown out. But they do know howto mix a drink. Oh my yes. The whiskey and ginger at the John costs next to nothing and is like 99 percent whiskey, .90 percent attitude and .1 percent ginger. That's how the John starts a night.