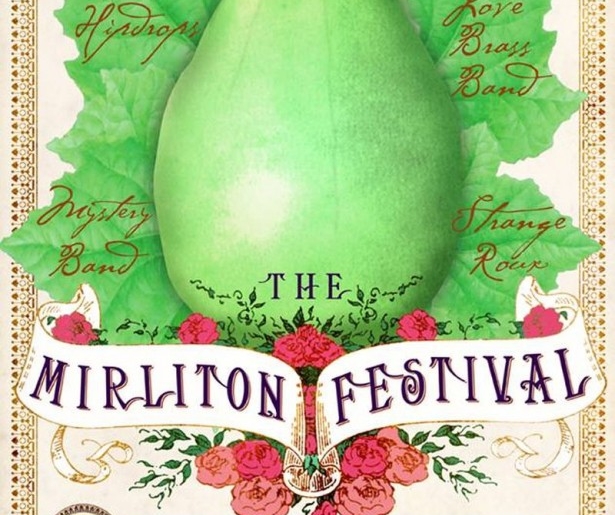 SHARE
The old saw goes that in Louisiana, we have a festival for everything, and few examples bear this truth out as much as the humble mirliton and the upcoming Mirliton Festival, which kicks off on Oct 25 in Markey Park, from 11am-7pm.
I'm seeing all you out-of-towners go 'Mirliton?' No, no, not 'merl-ee-ton'; the pronunciation is a more mellifluous 'mell-ee-ton.' Or if you're in the rest of the world, chayote/chow-chow/pear squash/etc – a little green squash that kind of looks like a washed out avacado. In Louisiana French, it's a mirliton, and it's the focus of one of this city's better neighborhood festivals.
See, the mirliton is ostensibly the centerpiece of the Mirliton Festival, but the real star is the Bywater the Bywater neighborhood Association throws the celebration and has been doing so for 25 years. Yup: the Bywater's biggest block party is a quarter century old.
The event ends up showcasing both the squash and the 'hood. Local artists and designers trot out their wares; local restaurants do their best to sex up the mirliton, which, full disclosure, doesn't taste like much of anything. But hey: take a squash, smother it in etoufee/seafood/sausage/etc, or put it on top of a pizza, and that little fruit has some culinary kick!
Besides the above, the Mirliton Festival is just fun, with a capital 'F' for family. Bands play, and often, Fringe Festival acts give a taste of upcoming November theater. Kids run around, because these days, the Bywater is young family central, and a general air of conviviality abounds. To add to the family atmosphere, this year the venue has been moved to Markey Park, the green space that, in almost perfect Bywater fashion, hosts both a playground and serves as a jump off point for the summer Naked Bike Ride.
So, the New Orleans & Me weekend commandment is: hit up Mirliton Festival! Pronounce the fruit right! And have a squash dipped in something unhealthy for us.
Image courtesy of Facebook.