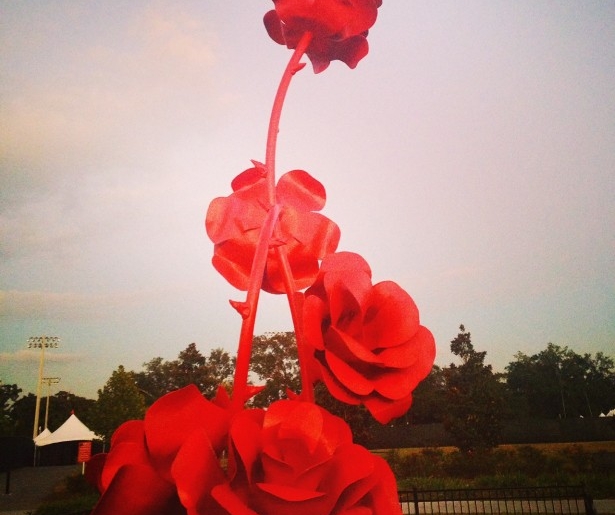 SHARE
Prospect 3 is well underway in New Orleans, with art installations and exhibitions situated all over the city. And guests attending the Voodoo Experience can see one of the Prospect 3 pieces right in City Park, in a fenced-in area near the New Orleans Museum of Art.
It's the work of New York-based sculptor Will Ryman, who looks to the natural world as a theatrical set. One of his most famous works was set up on the Park Avenue Mall in Manhattan in 2011, consisting of 40 fiberglass and steel roses. For Prospect.3., Ryman brought back the concept by creating massive roses out of painted red stainless steel and fiberglass.
Roses have long been a paradoxical metaphor and Ryman believes the dramatic sculpture conveys a dichotomous message of sweet love and darker intentions. The sculpture, called "Icon," will remain on view for two years.