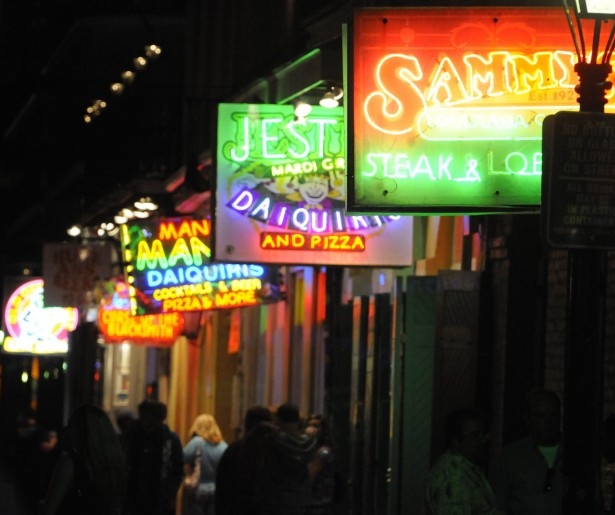 SHARE
Last Sunday night, my wife and I went to a wedding in City Park and had a nice evening. It was our first night out together since our daughter was born, and we ended up chatting with Packers fans in the Carousel Bar (she's a Vikings fan) and getting eggs at Clover Grill at 3am. Let me, now and officially, publicly thank my mother in law for coming into town and giving us an opportunity to enjoy this important night out.
Anyways, while we had a lot of fun, I'm a little sad we never got a chance to run into Kyle Lawson of Madison, WI and his bros, because they clearly had a good time in town, if the below video is any indication.

It views like the credit reel from The Hangover, but with GoPro (or in this case, BroPro) viewing angles and 'Halftime' courtesy of the Yin Yang Twins playing in the back. You get a bro's eye view of the Quarter, the swamp (i.e. the wetlands outside of town), The Swamp (i.e. the bar on Bourbon St), Harrah's and Vaso. We've gotta credit these guys for being good sports when the Packers finally pack it in as well.
I particularly like this video because while I edit a website that tries to play up the less known corners of New Orleans, it's always nice to be reminded even the really tourist-y sections of town are fun as all get out. When you live here, it's easy to sneer at people doing a wild New Orleans weekend, but c'mon. There's a reason people like to cut loose here. We're a fun town, and this is two and a half minutes of well shot testimony submitted in favor of that position.
Image courtesy of Cheryl Gerber Photography.