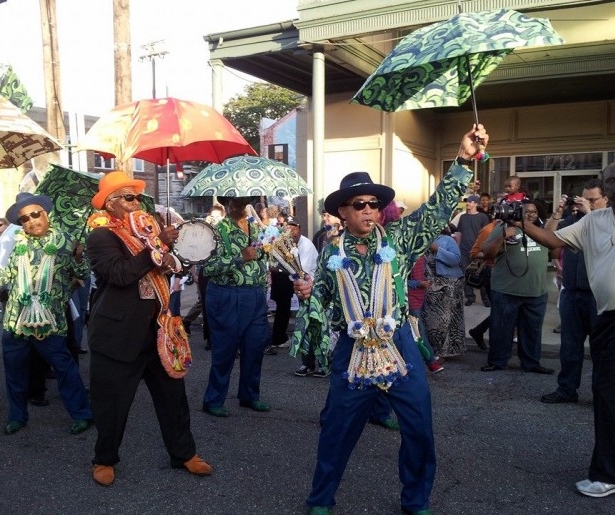 SHARE
This Saturday marks the Central City Festival, which will take over one of New Orleans' more dynamic neighborhoods, an area where the sense of growth is palpable. Read more about this remarkable renaissance here, with a piece delivered form our publishing partners at WWNO.
And while you're in Central City, make sure to visit the new Southern Food & Beverage Museum. We hear there will be barbecue on offer, a nice meal to indulge after seeing Big Freedia and friends try and break the world twerking record. Seriously, that's a thing, and they really are going to try and break the record, which was established in New York City. Good on Big Freedia for trying to bring the record back to its roots. The twerk off is at 4pm.
Image of Treme Brass Band and Black Men of Labor at last year's Central City Festival courtesy of Facebook.