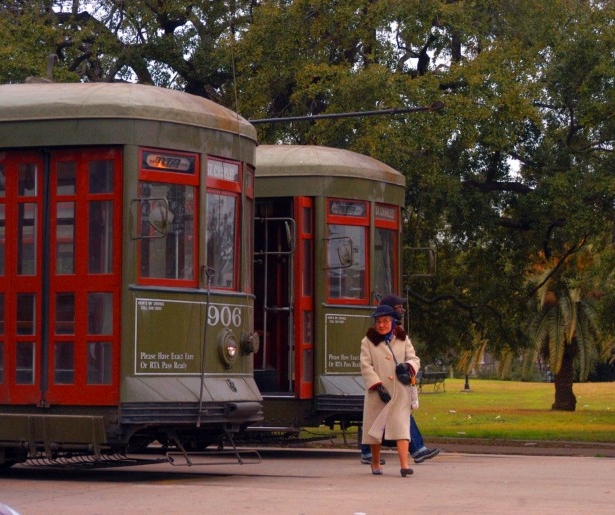 SHARE
This weekend, the Oak Street Po'boy Festival will show off the best of two important elements of our city: the namesake po'boy, our own iteration of the sandwich, and the neighborhood of Carrollton.
Leafy, green, diverse and adjacent to two of the cities most storied universities, Carrollton is an irreplaceable thread in the New Orleans tapestry. Here's an excerpt from our profile of the neighborhood.
For a long time, Carrollton was its own city, separate from the rest of New Orleans, possessed of its own unique identity and character. To this day, mail sent here is sometimes addressed to "Carrollton" instead of "New Orleans."
Like much of Uptown New Orleans, Carrollton was originally plotted as a plantation – in this case, on land belonging to Le Sieur de Bienville, the founder of New Orleans. The plantation passed through several hands before it was split into plots by the New Orleans Canal & Banking Co.
By the 1830s, houses were springing up in this largely rural area; by 1845 it was incorporated as the city of Carrollton. At the time Maple St was known as Second St, but beyond the name difference not much has changed; Second St, like Maple St, was a well known commercial corridor. Carrollton was linked to New Orleans proper by the New Orleans and Carrollton line, today the oldest street railway line operating in the USA.
In many ways, it was this infrastructure that knit the suburb of Carrollton into New Orleans proper, paving the way for a formerly rural retreat to become a valued addition to the New Orleans neighborhood experience.
Want to read more? Check out our Know Nola section.
Image courtesy of Cheryl Gerber.