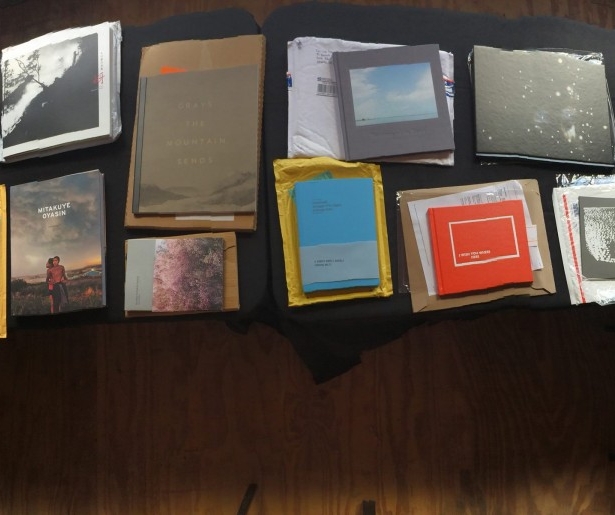 SHARE
Few cities in the world are as photogenic as New Orleans. Whether it's to the ornate, historical European architecture of the French Quarter, or the ancient oak trees lining the roads of Audubon and City Park, photographers from all over the world have long flocked to the Crescent City to capture and share its unique beauty. This weekend, from December 4th-7th, the 9th Annual PhotoNOLA festival returns to celebrate the art of photography in museums and galleries all across the city.
PhotoNOLA began the year after Hurricane Katrina as a way for New Orleans artists to help each other rebuild their lives. Spurred by noted arts advocate and Jazz Fest Executive Director Don Marshall, New Orleans-based photographer Jennifer Shaw and other local artists formed a nonprofit and created the photography-centric festival in 2006.
"My dream for PhotoNOLA was a photography festival that brought movers and shakers within the photography community together to one city," said Ms. Shaw, who serves as the festival coordinator.
PhotoNOLA has grown considerably since its inception, with over 70 exhibitions opening this coming weekend, not to mention a variety of photography-based events that range from educational workshops, discussion panels, book signings, and a photo gala at NOMA. festival's goal is to make New Orleans a bigger part of the national and international discussion of photography, while also teaching amateur photographers how best to approach their work.
A major facet of PhotoNOLA is its portfolio review program, which links influential professional photographers from all over the world to new artists looking to share their work, establish professional relationships, and seek career-path advice. As the festival has grown, so to has the demand for spots in the portfolio program. In 2013, the spots sold out forty-eight minutes after the list of reviewers was announced. This year, they sold out in five minutes.
"We have a few reviewers that participate annually," said Ms. Shaw. "But we try to bring in new professionals every year to help forge new relationships and offer opportunities to participants." This year, reviewers range from local mainstays such as Richard McCabe, the Photography Curator at the Ogden Museum of Southern Art, to celebrated artists from San Francisco, New York City, and Shanghai, China.
PhotoNOLA officially beings on Dec 4 at 8:30am with an Education Day seminar at the International House Hotel (220 Camp Street). This year's seminar focuses on how to present one's art to multiple markets. It includes a lecture and a panel discussion with various photography professionals from across the world, many of whom have exhibitions opening around the city later in the weekend. Tickets are $40 in advance, and $50 at the door.
Then, on Thursday night at NOMA, legendary Virginia-based photographer Emmet Gowin delivers the festival's keynote lecture. Gowin's career stretches over five decades. He's known for his astounding rural portraits of his family, and breathtaking, environmentally conscious aerial photography. "For the keynote speaker," said Ms. Shaw. "We try to find someone who's had a very long career that can inspire other artists to stick with their craft."
Following Gowin's lecture is the PhotoGALA, which includes a silent auction, beverages, live music from Alexis and the Samurai, a photo booth, and more. Tickets are $25 in advance, $30 at the door.
On Friday and Saturday, a plethora of PhotoNOLA events and gallery opening take place. One look at the long exhibition list can be overwhelming, so here's some highlights:
Photo Walk (Friday, December 5th, 6-9pm @ Ogden Museum)
Professional photographers participating in the PhotoNOLA Portfolio Review display their work for an evening portfolio walk at the Ogden. The range in photographic style, subject matter, and medium won't be matched by any other PhotoNOLA event. Plus, it's free. Ms. Shaw insists that "if you only have time for one PhotoNOLA event, do the PhotoWalk."
Andres Serrano: Polariods & Richard McCabe: Once Around the Sun (Opening Saturday, December 6th, 6-9pm)
A celebration of the lost, analog art of the instant Polaroid picture.
Christa Blackwood: a dot red (Opening Saturday, December 6th, 6-9pm)
A series of hand pulled photogravures that combine historical techniques with contemporary conceptual strategies.
Kevin Kline and Bruce Shultz: 'a stranger to me.' (Sunday, December 7th, Noon-6pm @ 809 Piety Street)
A one-day only exhibit of over-sized tintypes installed in Kline's Bywater home.
Scott Dalton: Where the River Bends (Wednesday, December 3rd – December 30th @ Art Gallery of the Consulate of Mexico)*
Medium-format color photographs taken by Dalton on repeated trips along the U.S./Mexico border. This one actually opens Wednesday, December 3rd in a brand new gallery space at the Mexican Consulate downtown.
Other participating galleries include the Guthrie Contemporary Gallery uptown and the Scott Edwards Gallery. Many of these exhibitions run throughout December and into 2015. For a full exhibition listing, visit here.
Finally, on Sunday, December 7th, PhotoNOLA concludes with Museum Day. Events include a guided tour of the Prospect.3: Notes for Now photography exhibitions at the Contemporary Arts Center, a music photography panel discussion and book signing at The Old U.S. Mint, and more events at NOMA, the Ogden, and The Historic New Orleans Collection in the French Quarter.
For a full calendar and even more extensive rundown of PhotoNOLA events, visit their website.. Above image courtesy of PhotoNOLA.