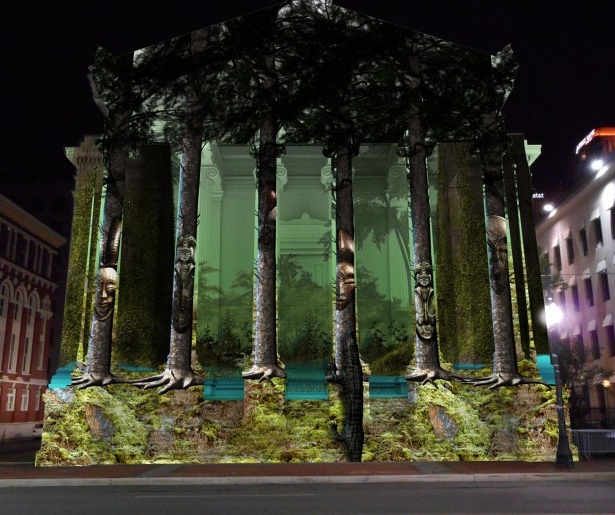 SHARE
Don't forget, New Orleans: today and tomorrow are your last chance to watch Luna Fete, the Arts Council of New Orleans' exercise in projection mapping and liquid architecture. What's that? One way to describe it is turning an object – say, Gallier Hall – into a display surface for a video projection.
Another way to describe it is the below video, from the Arts Council.

Read more on Luna Fete here, and make sure to catch the free show, which kicks off at 7pm and 7:30pm at Gallier Hall through Dec 6.