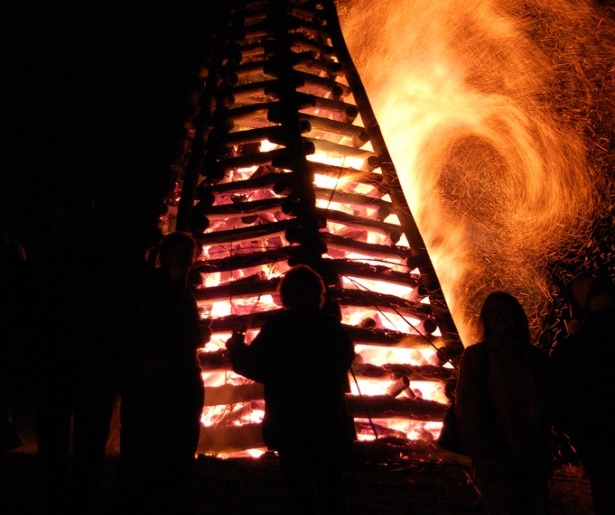 SHARE
Christmas Eve in the New Orleans area is a packed night. Here's a roundup of some of our favorite events. Have some eggnog, drive safe and Merry Christmas from New Orleans & Me.
Creole Christmas at Preservation Hall
I worked in retail when I was in high school, and during that period I developed an almost visceral aversion to Christmas music. I've slowly gotten more comfortable with the genre, but one element of holiday music I'll always enjoy is Christmas tunes with a New Orleans twist. There are three concerts kicking off at Preservation Hall today that will feature some of this town's best seasonal tunes, presented by Lars Edegran's St. Peter Street All-Stars and special guest vocalist Big Al Carson.
Midnight Mass at St Louis Cathedral
I'd argue this is the definitive New Orleans Christmas experience if you're a person of faith: the nighttime service in the city's most iconic house of worship, fronting the city's most iconic public space. People will begin assembling at 11:15pm for midnight mass, which will feature music by the St. Louis Cathedral Concert Choir and boys' choir.
Bonfires on River Road
I find this to be the most powerful Christmas experience in South Louisiana, the one that makes me feel transported to somewhere, and even a time, that is quite removed from the modern world. Most people will tell you the bonfires light the way for Pere Noel (Father Christmas) as he makes his gift delivery run, but the tradition goes back a bit further than the Cajuns.
The practice of lighting bonfires in the darkest days of winter has ancient roots, out of which branch a host of wintertime light-related holidays (Christmas, Hanukkah, Diwali, and many others), all of which emphasize hope and renewal in response to the onset of the coldest, shortest days of the year. With this in mind, I believe there's a primal feeling of returning to something old and sacred when you see the fires illuminating the levees on River Road. The best place to see the bonfires is in St James Parish, about 50 minutes west of New Orleans. Either find some fires and walk the levee, or drive on east and west bank River Roads (La. Hwys. 44 and 13, respectively).
Clockwork Elvis at Chickie Wah Wah
Need a Christmas Eve event that involves good music, food and some booze? We feel you. Head to Chickie Wah Wah tonight at 9pm for an acoustic blue Christmas with Clockwork Elvis. Happy holidays, New Orleans, you lovely city, you.

Image courtesy of Wikipedia.