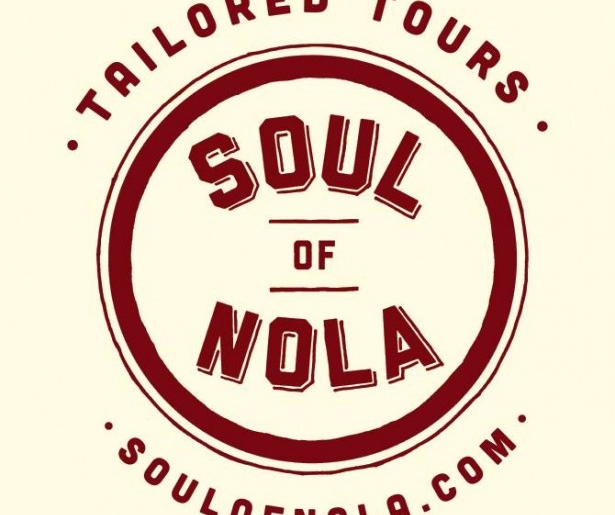 SHARE
Planning the perfect long weekend in New Orleans can be a nerve-racking experience. One look at endless concert listings or a rundown of the best restaurants in town can make a local's head spin, let alone a tourist's. On top of having too many options, there's the always frustrating complication of trying to satisfy a large group and planning outings that successfully cater to varying interests and personalities. And as convenient as it might be, we all know the danger of taking some complete stranger's advice off Yelp.
Soul of NOLA, a private tour company, recognizes such difficulties and seeks to help out-of-towners make the most of their time in New Orleans by customizing guided excursions around the city.
"Looking at any event list is intimidating," said Soul of NOLA founder and expert tour guide Cassandra Snyder. "I want to steer people in the right direction. Usually the first order of business is, 'Let's get you off Bourbon Street.'"
Cassandra has traveled extensively around the globe, but felt a special connection to New Orleans ever since attending Loyola University over twenty-five years ago. She's familiar with New Orleans history from the inside out, having both studied the city and worked a wide variety of jobs in the culinary, hotel, travel, and other industries.
Ms. Snyder began Soul of NOLA in early 2014. The organization offers tailored tours focused on local music, food, parks, the city's history, and whatever else a visitor might desire. "I want to go the extra mile and plan each tour based on specific interests," said Cassandra.
Every client fills out an online questionnaire through the Soul of NOLA website, and then speaks to Cassandra about what kind of experience they're looking for. Because of this personalized touch, every tour is different. For example, a recent tour for a group of visiting botanical illustrators focused on the history of City Park, particularly the 800 year history of ancient oak trees across the park grounds. To enhance the experience, Cassandra planned for a local botanical expert to help as a guide and answer questions.
On another occasion, a visual artist in town for Jazz Fest wanted to spend his downtime photographing street art throughout the city. So Cassandra researched specific areas, spoke with local artists, and planned an efficient afternoon excursion. "I want to help people maximize their time while in town," said Cassandra.
In addition to Soul of NOLA, Ms. Snyder produces the local late-night program The Good Night Show. She books guests for the talk-show and makes connections with various New Orleans personalities, many of whom she incorporates into Soul of NOLA tours. "The idea is to dig a little deeper and provide an immersive experience of the city," said Cassandra. Clients often meet local chefs or artists, and several have taken music lessons with local musicians as a way to enhance their understanding of New Orleans culture.
Cassandra also understands the importance of not over-planning a trip through New Orleans neighborhoods. Part of the city's appeal is its spontaneity and unscripted moments—the random second lines, the impromptu sidewalk crawfish boils. Soul of NOLA tours often incorporate left-turns and improvised moments right into a planned tour, which allows for the experience to feel less hokey than riding one of those big red double-decker sightseeing buses up and down Canal Street.
Even after going on a private tour with Soul of NOLA, Cassandra stays in contact with all of her clients and advises them about what to do for the rest of their stay in town. "I think about how to give other people the experience I would want," said Cassandra.
She also emphasizes tours that showcase both historical and modern elements of New Orleans. A trip for a vinyl record lover might include a bike ride up Esplanade Ave to Bayou Road and Domino Sound Records, and then maybe coffee at nearby Pagoda, but Ms. Snyder's quick to point out that both businesses sit across from the site of one of the oldest Native American trading posts in the country. "I love the idea of ushering in the new, but always tipping a hat to the old," said Cassandra.
For more information about Soul of NOLA, including how to book a tour, check out their website here.
Image courtesy of Facebook.