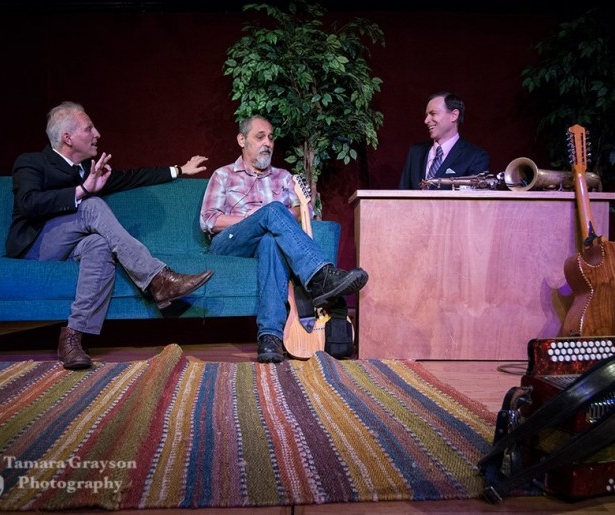 SHARE
Tonight at Cafe Istanbul (2372 St. Claude), The Goodnight Show with John Calhoun returns for its first episode of 2015. The Letterman-esque talk show consistently features an eclectic mix of artists, activists, comedians, musicians, and all kinds of other local personalities. Tonight's guests are New Movement co-founders Tami Nelson & Chris Trew (two of the funniest comedians in town), local artist/activist Jackie Sumell, and the Hot 8 Brass Band.
Longtime New Orleans personality John Calhoun hosts alongside an announcer, live house band, and The Goodnight Show Players, a team of actors who perform live commercials from local sponsors. The show epitomizes the modern New Orleans arts scene with a mix of zany humor and classic talk-show formalities. See it live tonight at 8pm. For ticket information click here.
Image Courtesy of Facebook.