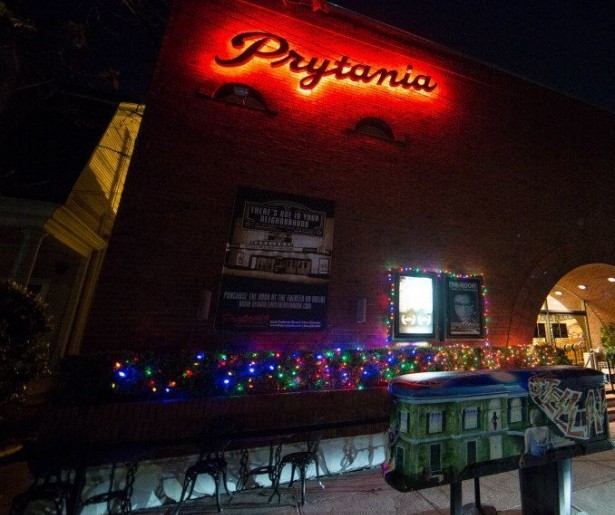 SHARE
The first movie I saw in New Orleans was at the Prytania Theatre. That is both a statement of fact and a phrase that could likely be repeated by many thousands of this city's residents.
For years – a century today, actually – this Uptown theater (so old it's a 'theatre', with the reversed 're'), the oldest operating movie house in the city, has been an anchor of the New Orleans cinematic scene. The Prytania celebrates reaching triple digits today with an all day block party. Admittedly, the mid-January weather is about as hostile to a block party as it's possible to get, but that's besides the point.
The Prytania is 100 years old. Many American cities can't claim that sort of age, let alone their constituent businesses. The Prytania's celebration of its centennial is a cultural touchstone for New Orleans, a date for all her citizens to remember.
We go to the movies to escape into fantasy, and it says something of the Prytania's beauty that the venue itself is as dreamy as the films that play across its single screen. This is an old school movie house, classically appointed. It feels lived in, like a comfortable pair of jeans, or a beloved recliner. There are few traces of the modern American movie going experience: no IMAX-y floor to cathedral ceiling screens, no corporate concession stand fronted by acres of cheap carpet, no annoying chain theater admonitions to turn off cell phones.
No; the Prytania opts for the anachronistic version of all of the above. That's a very New Orleans way of doing things, because as any New Orleans lover knows, in this town, the less efficient, less polished way of doing things is also a bit more charming. Want to get food? The Prytania asks us all to go the lobby.

What's in the lobby? Popcorn and candy, yes, but also a dedicated espresso and gelato stand. Want to advertise a business before the previews? The Prytania eschews an ad for the area mall, and replaces it with a spot for a neighborhood ice cream shop created by a local comedy troupe.

Hollywood blockbusters? They play all the time at the Prytania. But so do classical flicks, family features around Christmas time, and late night showings of cult classics like the Room and Rocky Horror Picture Show, movies where the viewing emphasizes audience participation.
In short, the Prytania crystallizes the lovely elements of going to the movies we remember from childhood and cherish today: a sense of shared wonder at a single cinematic offering on one screen; idiosyncratic concessions; a curated film experience. And it's all been happening for a century.
The Prytania block party riuns from 5-10pm, but movies are playing at the theater (or theatre, we suppose) all day, including a 2:30pm screening of Cinema Paradiso, a film whose subject matter – childhood love of the silver screen at a village movie house – fits the Prytania's mission to a T. More information here.
Image courtesy of the Prytania Theatre.