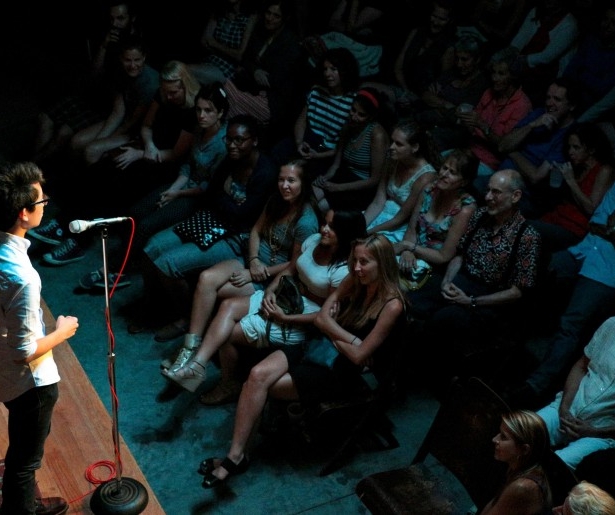 SHARE
New Orleans is a city of story tellers. Don't believe us? Walk into any neighborhood bar in this city, sit down, and order a drink. Keep your ears peeled.
I am willing to bet that within an hour, and likely much less time, you will be subjected to some sort of joke, tall tale, anecdote, or lecture, and it may change your life, or it may not make a lick of sense (or both), but either way, it will be entertaining as all get out.
This is a city that attracts folks who want the most out of life, and those who like to give a good performance, so it makes sense that when those two elements combine, storytelling ensues.
As such, live storytelling events have proliferated across New Orleans. There's Bring Your Own, which has been growing over the past year, and courtesy of WWNO, programs like Storyville and The Moth.
The latter is the monthly satellite outgrowth of the country's largest live storytelling series, and it is now about a year and a half old in New Orleans. As such, The Moth is holding its inaugural GrandSLAM, a gathering of winners of previous Moth story nights.
See, during every Moth event, the audience votes on their favorite story of the evening. Ten of these winners will hold court at the GrandSLAM. Usually, Moth shows go down at Cafe Istanbul, but a GrandSLAM needs a grand venue, and with all due respect to the lovely Istanbul, it's a bit small for those purposes.
So this time, the storytellers will regale the audience on the stage of the Joy Theater. The show is on Jan 29 at 7:30pm, and tickets are $20. Enjoy, and come away richer for a tale or ten in your ear.
Image courtesy of WWNO.