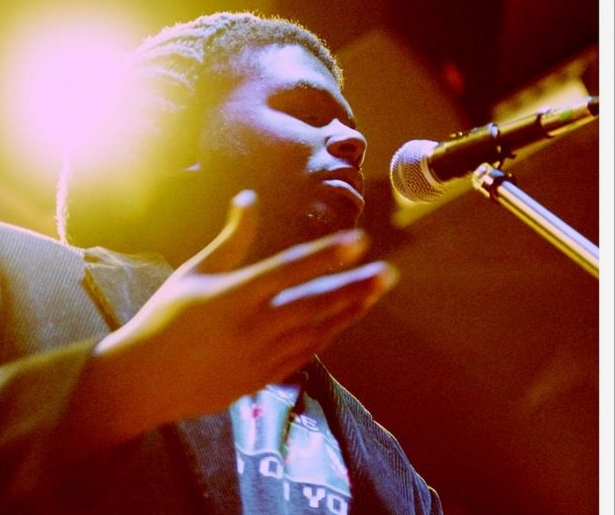 SHARE
The 21st Annual Southern Fried Poetry Slam hits New Orleans from today until June 8. Dozens of poets will take to stages across the city and compete in slam poetry and spoken word sessions; in addition, poets will host free writing and performance workshops that are open to the community. Special workshops have been designed for aspiring writers. We talked with festival organizer, poet and New Orleans native Kataalyst Alcindor about what's going on.
What's happening over the next four days?
The Southern Fried Poetry Slam is the second largest poetry festival in the world. It was founded in 1993 by Allan Wolf and a group of other Southern poets who shared a common desire to celebrate and promote the region's rich cultural heritage. Since its inception it's been heralded in The Huffington Post as 5 (More) Slams You Should Know About.
"Our mission is three pronged: To serve the community through educational theatrical and literary programs; to nurture, support and showcase regional, national and international writers as well as actors, musicians, and other artists; to honor the creative genius of the South as a spiritual home. The Slam is coming to New Orleans for the first time since Hurricane Katrina."
Why is this important for the community?
"The goal of the festival is to attract an eager audience as well as galvanize city communities, to make those communities more aware of the history of competitive literacy throughout the region. Beyond the competition, we make an effort to get every registered member of our festival to donate a portion of their time to community service in the hosting city. This year's community service aspect will be associated with Poetry In Motion Care Bears, a Mississippi-based charity geared toward community outreach at local children's hospitals."
Can you speak to the role of poetry, words and language in your life?
"When I was a child I used to turn the volume down on the TV just so I could read the captions. My brother hated it, but I was so enthralled with combinations of words, and they just never stopped astounding me. The way people would use them to describe things or tell stories always amazes me. It's like home recipes. I remember hearing my first accent outside of Louisiana. It was beautiful to my ears. Then when poetry came along. It was seeing a beautiful woman in a red dress – I couldn't look away for anything. The craftsmanship of creating a cloud of images consumed my well being. Not only has poetry become a never ending romance with literacy, it is now my own personal therapy."
Can you speak to the way New Orleans has nurtured those gifts in you?
"The community of New Orleans has shown me many different facets of life. It has provided both joy and pain for me to reflect on. I've learned that for every side of a story, there is another one. And I've learned that the spirit of New Orleans can not be defeated. It will always bounce back, despite the numerous setbacks and encounters it endures. This city has taught me never to quit and always revel in your life, until that life is no more. It's characters will always be something I can take with me wherever I go."
For a complete schedule of events, go here. Buy tickets for the Southern Fried Poetry Slam here#.
Images courtesy of Southern Fried Poetry Slam and Ride Hamilton