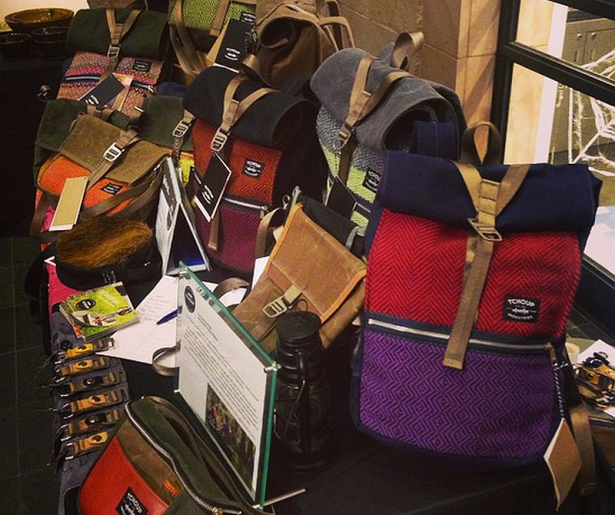 SHARE
Handmade goods made from recycled materials are now certifiably A Thing, and New Orleans has been quick to adopt the trend. Indeed, crafting things from local, often re-used material was more necessity than fashion statement in this region for a long time. Now old methods, a focus on sustainability, and chic aesthetics are converging at one fashionable nexus.
To whit: Tchoup Industries, which markets local bags, backpacks and accessories, is one of the latest in a slew of local businesses that are heating up New Orleans in the nationwide hip goods map. Tchoup has been around for several months now, but they're opening their first brick and mortar storefront in February, to the delight of local fashionistas.
Tchoup founder and designer Patti Dunn is a 10 year veteran pack and luggage designer for the outdoor industry who wanted to make bags that sing South Louisiana (each bag actually comes with a hang tag and map that displays where all of the materials come from).
Her backpacks, shoulder bags, flap packs and accessories are handmade in New Orleans in small batches from re-purposed materials: alligator leather, wool curtains, woven panels hand loomed in New Orleans, boats sails and stainless steel hook closures.
The bags – this author admittedly owns one – are pretty durable, and put through the paces of a rigorous series of stress tests. And they're distinctive – not just for their material and build, but their profile, which sets them apart from the usual Osprey/Timbuktu pack.
The store will open on February 1 at 1113 St. Mary St in the Lower Garden District (near the Half Moon).
Image courtesy of Tchoup Industries.