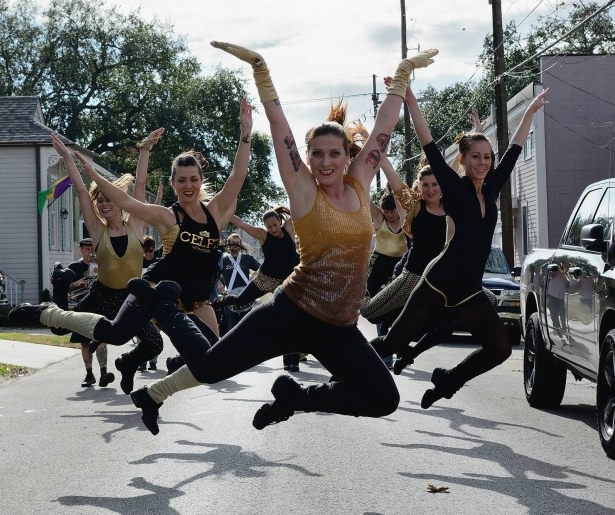 SHARE
Well, it's officially Carnival Season. Krewe du Vieux has rolled, and now the parades are picking up, increasing in frequency and intensity on a slow upward curve to the crazy of Mardi Gras day.
One way you can really tell it's Carnival time (besides having Al Johnson on the radio) – local dance teams, which perform between floats on the big parade routes, are practicing at a fever pitch across the city. Below: the members of Gris Gris Strut live up to their name on Dauphine St, across from Satusma.

Get ready for more of the same, in ever expanding doses of awesome, as the happiest time of the year gears up here in New Orleans.
Image courtesy of Gris Gris Strut.