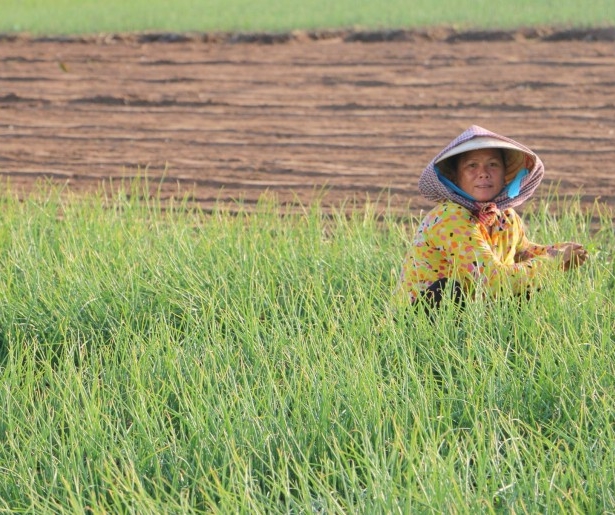 SHARE
New Orleans and Vietnam have occupied a shared cultural space ever since the 1970s, when thousands of Vietnamese settled in South Louisiana. That human migration formed the underpinnings of the relationship between the two regions (a relationship that yields one of the best festivals of the year in late winter), but the two areas had plenty in common before they ever came in contact with each other.
South Louisiana and southern Vietnam are both hot. Both humid. Both obsessed with food. And both flood prone swampy lowlands where water is the core geographic feature for local inhabitants.
In Southeast Asia, the Mekong is the called the Mother River, where we call the Mississippi the Father of Waters. At the end of the day, we're all defined by rivers. But if water is the fluid bedrock of these two areas, it is as destructive as it is creative.
Local NPR affiliate WWNO spent the end of 2014 exploring these respective regions – Louisiana and Vietnam – their respective ties to the waters that surround them, and the environmental issue that threatens to swallow both areas up: land loss. As Louisiana faces the highest rates of land loss in the world, Ho Chi Minh City and her 8 million inhabitants deal with similar watery intrusions into their streets and homes.
The series, titled Delta Blues, makes for some fascinating listening. It is the work of WWNO's Eve Troeh and Jesse Hardman, who traveled to Vietnam to document methods that nation is using to defend against the encroaching fallout from climate change.
On Feb 5, Troeh and Hardman will discuss the series at Delta Blues Live at the Lost Love Lounge dive-y Marigny bar that also offers a lovely Vietnamese menu. The evening will include both absorbing insight into the environmental challenges faced by two nations on opposite sides of the globe, as well as some kick butt pho and tamarind-fried tofu; all of the above equals a big win in our books.
Image courtesy of WWNO.