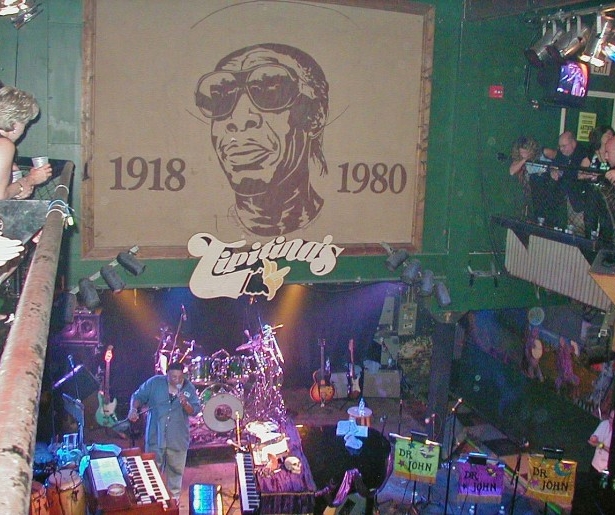 SHARE
Carnival is upon us, and to keep the party going in between all the festivities, you need a soundtrack to keep your spirits revved. Here's a quick guide to some of the most celebrated Mardi Gras music. Songs are in no particular order and this list is by no means comprehensive. Enjoy!
"Mardi Gras Mambo "- The Meters

Written in 1953 and famously recorded by The Hawketts, with the legendary Art Neville as lead vocalist, "Mardi Gras Mambo" is bouncy and simple, with a melody you'll be whistling back to yourself all day and night. I'm partial to the above Meters version of the song, recorded in 1975 in a slightly slower tempo than the original.
"Carnival Time" – Al "Carnival Time" Johnson

The best Mardi Gras songs combine catchiness with a keen sense of history. Al Johnson's biggest hit, Carnival Time, refers to a few long-gone New Orleans nightclubs like the Green Room, and describes historic Claiborne Avenue before the interstate changed the dynamic of the road. Johnson was also a recent guest at the local late-night show "The Goodnight Show with John Calhoun," where at the spry age of seventy-five, he sang his iconic hit and a few other songs.
"Go To The Mardi Gras" – Professor Longhair

Professor Longhair never achieved the fame he deserved in his lifetime, but since his death in 1980, his music has found widespread acclaim among jazz and New Orleans R&B enthusiasts. Much of that popularity stems from Go To The Mardi Gras,his most celebrated track. It's the song you play at 6am on Fat Tuesday to wake up your whole house and get them on their way toward the Zulu Parade.
"Mardi Gras Day" – Dr. John

The good doctor plays the Carnival Season staple Mardi Gras Day, an oft-covered track that's always fun to see live.
"Big Chief" – written by Earl King, made famous by Professor Longhair

Another frequently covered Mardi Gras song that refers to many Mardi Gras Indian groups such as The Wild Magnolias, Big Chief builds around a slinky blues-piano melody and some top-notch whistling. Above: a live version recorded at Tipitina's.
"Hey Hey (Indians Comin') – The Wild Tchoupitoulas

From the genre-defining 1976 album The Wild Tchoupitoulas this track features call-and-response style chants typical of Mardi Gras Indian music. Members of The Meters provided much of the instrumentation for Hey Hey (Indians Comin'), and in 2012 the album it belongs to was added to the U.S. Library of Congress National Registry because of its lasting cultural legacy.
"Carnival Day" – Dave Bartholomew"

A Rock and Roll Hall of Famer and producer known more for his successful work with Fats Domino, ninety-four year old Dave Bartholomew was an integral part of the early rhythm and blues scene in New Orleans and the rest of the U.S. Carnival Day blends blues, jazz, and big-band swing into a timeless tune.
"King of the Zulus" – Louis Armstrong and the All Stars

A dedication to the Zulu Parade from the master himself, King of the Zulus is a jazz classic that'll get you air-trumpeting in no time.
"Tootie Ma Is A Big Fine Thing" – Preservation Hall Band with Tom Waits

A personal favorite. Tom Waits soaks the Mardi Gras standard in his unmistakable gravel-road of a voice. _Tootie Ma…_was recorded for a Preservation Hall benefit back in 2010 and released as a limited-edition 78.
"New Suit" – The Wild Magnolias

This song takes on a new meaning this year with the passing of Big Chief Bo Dollis last month. An ode to the tradition of creating new, flamboyant Mardi Gras costumes every year, New Suit combines funk, brass, and Mardi Gras Indian music to create a tune that'll inspire folks to get on the dance floor for years to come.
Image courtesy of Wikipedia.