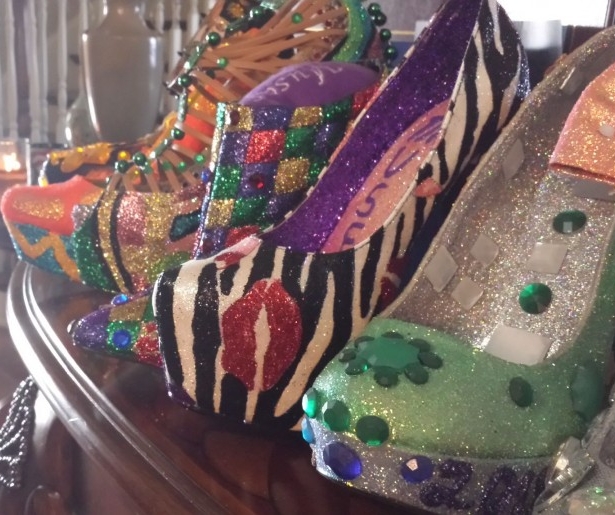 SHARE
It's fair to say that Muses is one of the most anticipated parades of Carnival season. The all women krewe has earned a deserved reputation for beautiful, topical floats where the decor is only matched by a biting sense of satire.
And then, there are the shoes. A Muses shoe, hand decorated by krewe members with buckets of sparkle, bedazzlement and general bling, are some of Carnival's most coveted throws. I have seen the most mild mannered parade attendee turn into a raving, grasping maniac at the prospect of scoring some Muses footwear. It's kind of crazy.
My wife and I were lucky enough to get invited to a Muses shoe decorating party a few weeks ago, and I was allowed to take pictures. What follows is a sneak peak behind the Muses curtain. What I found was, to no one's surprise, a store's worth of arts and crafts supplies, plus roughly a metric ton of shiny glitter.
Also: above, one of my favorite videos of Carnival time: Theresa Andersson performing 'Hold On To Me' during the Muses parade.
Shoes pre-Muse-ificiation, with craft supplies nearby.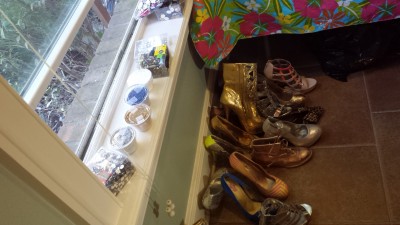 More shoes in the early stages of the decorating process.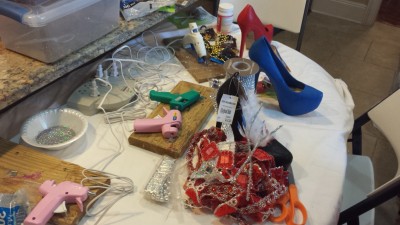 Dat lipstick.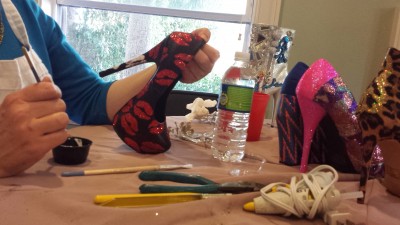 All in the details.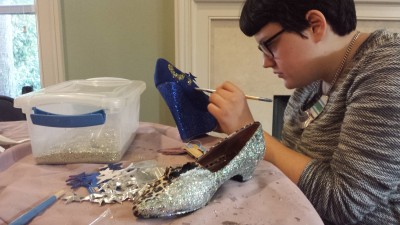 A shoe nearing completion.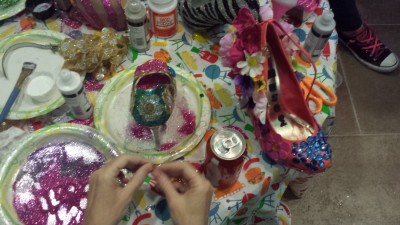 Final touches.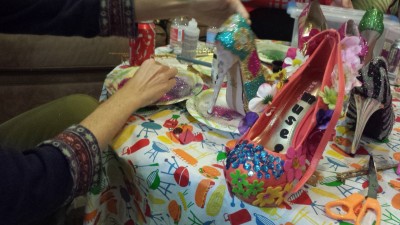 Some finished footwear.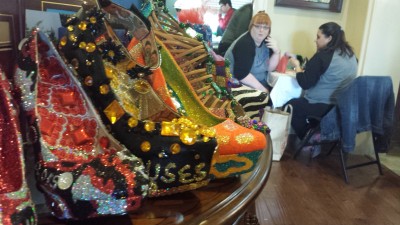 Best in throw.