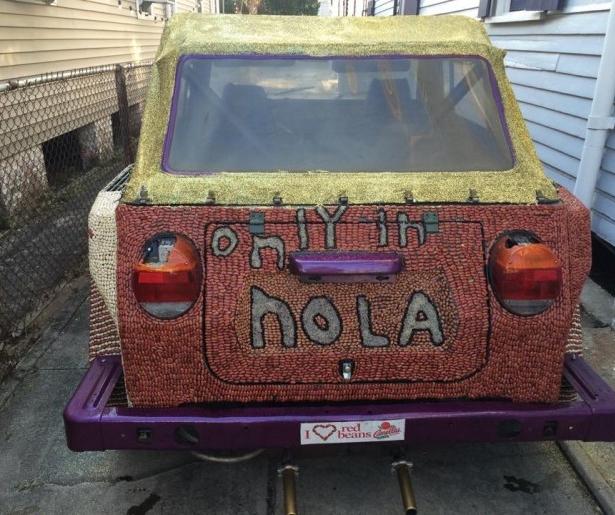 SHARE
My favorite Mardi Gras is the walking parades, the processions that stem from the neighborhoods. I much prefer making a crazy costume to watching floats. That said, I also get the appeal of the big krewe parades. As a new father, I can see how all of the lights and spectacle can create a moment of pure magic.
Still, for myself, those beautiful moments shine through the cracks during the random assemblages of the crazy personalities that make New Orleans, well, New Orleans. The following is an essay, originally featured on WWNO, about my perfect Carnival time. Enjoy When Jesters Have Their Day.
Hope to see you all at the Red Beans and Rice Parade today at 2pm, which begins at Port and Royal St in the Marigny. Happy Lundi Gras!