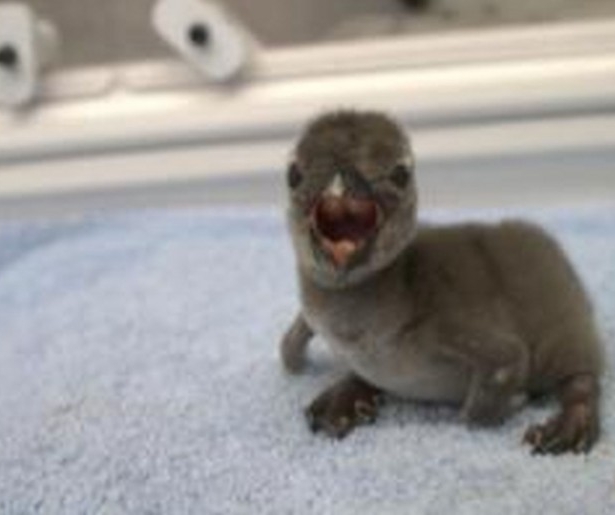 SHARE
As my fiancee says, "Baby animals never get old."
Here's to that. And here's to the cutest things in New Orleans right now: the three baby penguins that have been introduced to the public as of today.
From the Times-Picayune
The chicks — one male and two females — are from three different sets of parents. Skua, the youngest and largest, is the son of Endymion, who hatched at the aquarium on the day of the Endymion parade in 2009. Kenickie is his dad. Marina, daughter of Snake and Quatloo, is the smallest. The oldest chick, daughter of Voodoo and Tag, is now called Hubie, but will be renamed.
By the way, the fact we have penguins named Endymion and Voodoo? Yeah you right.
See if you can spot the chicks on the zoo's live penguin cam.
Image courtesy of the Audubon Zoo.