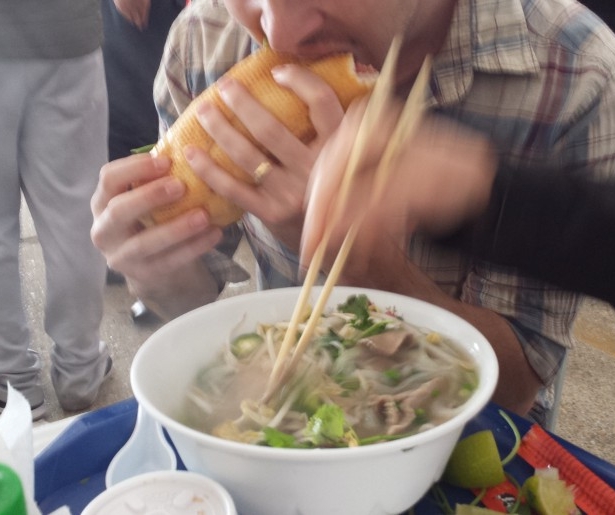 SHARE
No sooner has Mardi Gras passed from our calendars then another celebration rears its festive head. Starting today, New Orleans celebrates Tet Nguyen Dan, or the Lunar New Year.
It's a party that sweeps across Asia and Asian immigrant enclaves. In most of the USA, Chinese-Americans dominate Asian demographics, and the holiday is colloquially known as Chinese New Year, but New Orleans, with its burgeoning Vietnamese community, marks the day as Vietnamese New Year.
As you may expect, the holiday involves substantial amounts of food, drink and more food. All of the above are common to the Louisiana festival experience, but Tet has its Vietnamese (by way of China) elements as well, such as firecrackers, the consumption of banh tet and the burning of fake money for the ancestors.
Locally, the Vietnamese New Year is primarily celebrated in the heart of Vietnamese New Orleans, out in New Orleans East, specifically Mary Queen of Vietnam Church at 14001 Dwyer Blvd. For myself, this is one of the best eating experiences in Greater New Orleans (which is saying something); here's our breakdown of some of the available food from last year's Tet, and our recap of how to enjoy the holiday.
Where
Mary Queen of Vietnam Church, 14001 Dwyer Blvd.
When
Feb. 20 6-11pm
Feb. 21 & 22 10am-10pm