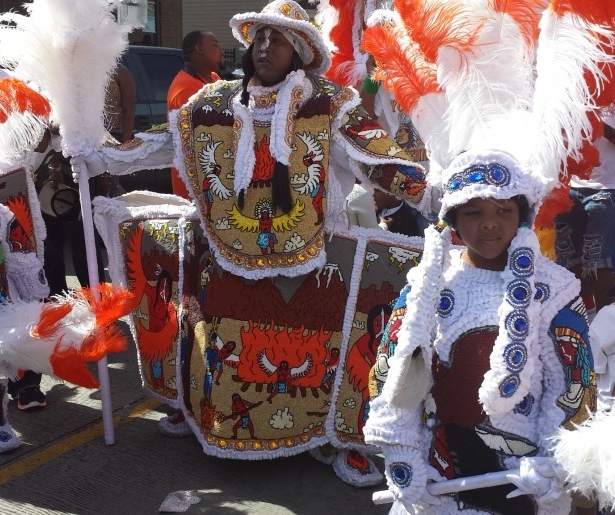 SHARE
We're only two months into 2015, and it's not like it hasn't been an uneventful year in New Orleans. The Battle of New Orleans Anniversary, the beginning of Carnival and Mardi Gras itself have all tromped across the respective stages of our lives.
But as New Orleanians know, these events are but the first drops (well, Mardi Gras isn't a drop. So let's say weather fronts) that proceed a veritable storm of celebration. We are on the cusp of the time of year we know as Festival Season.
Essentially, that's the local way of saying 'spring,' which tends to start early in our subtropical climes. Whereas March is still touch and go as regards winter weather further north, in South Louisiana the month heralds the start of generally good weather (to be fair the warm worm really turns by April).
So what does March have in store for residents of, and visitors to, New Orleans?
Wednesdays at the Square
Beginning on March 11, and lasting until May 27, free concerts will take over Lafayette Square every Wednesday afternoon, from 5-8pm. It's kind of like a CBD-wide after office hours mixer and work party, a perfect way of breaking the mid-week blues.
Super Sunday & St Joseph's Night
These are two of the most important calendar dates for the city's Mardi Gras Indian tribes. Each festival marks a gathering of the tribes in all of their 'prettiest' regalia; as cultural touchstones go, this is the sort of thing you simply shouldn't miss (see a picture form last year's Super Sunday above).
New Orleans is the most Afro-Caribbean city in the USA, and these two events are the evidence. This year, Super Sunday is on March 15, and St Joseph's Night is on mar 19, but note that Indian processions are subject to change due to the weather and other factors.
St Patrick's Day
Paddy's Day is a big deal in this city, and from March 13-17, celebrations will rock the city from the French Quarter to the Irish Channel. The two most iconic events are the Molly's at the Market Parade on mar 13, and the Irish Channel parade (plus numerous block parties) on March 14. Check here for more details, and watch out for flying cabbages (seriously).
Tennessee Williams Literary Festival
From March 25-29, the city celebrates its considerable literary heritage at the Tennessee Williams Festival (see past coverage here). This is a city that loves a good story and a good storyteller, and authors from around the world will descend on New Orleans to engage in symposiums, lectures, readings and discussions…and to have a good time.