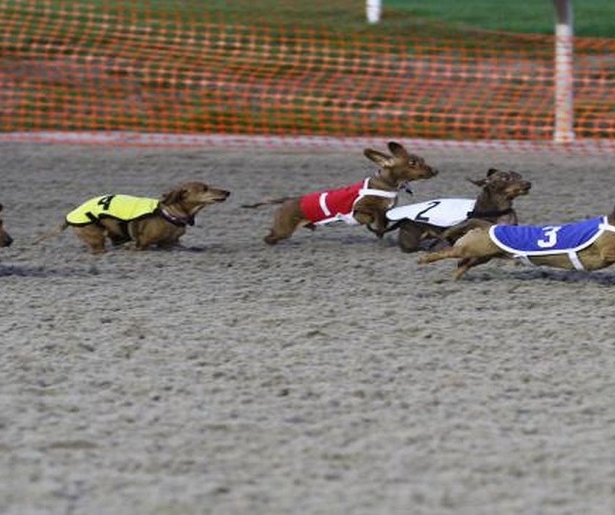 SHARE
We often stress on this site the unique nature of New Orleans. The one of a kind confluence of cultures, ethnic groups, immigration patterns and geographic conditions that could create this port at the mouth of the Mississippi, this metropolis like no other.
A unique city hosts unique events, and we have those in spades: Mardi Gras. Jazz Fest. French Quarter Fest. Satchmo Summer Fest. And this weekend, one of the most unique occurrences of all.
WIENER DOG RACING.
What more can we say? The Fair Grounds Race Course will host a running of the daschunds, as it were, on Mar 3. Is there some kind of karmic justice that the shortest month of the year ends with a racing of the longest small breed dog? Maybe. As far as we're concerned, it's just very cute.
Races start at 1pm. The top finishers will receive cash prizes, because that's how a weenie dog rolls.
General admission for wiener dog racing will be $5, with standard $10 clubhouse admission. Buy tickets here.
Image courtesy of the Fair Grounds Race Course.