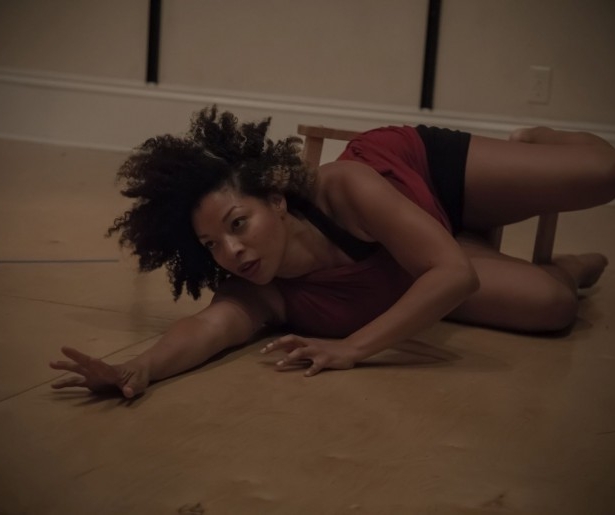 Originally from Philadelphia, Laura Stein did not leave her temporary home in New York City in 2012, to come to New Orleans and change things, or lead people. "When I got here, I was looking for dance classes and realized there were very few hip-hop classes—which is my main genre. And it was really hard to find info on where classes were. There was no centralized resource."
Stein and her Dancing Grounds collective have since come to fill that lack.
The team's dance studio recently moved to a bigger space to accommodate her idea's remarkable popularity. "It started out in my house in Bywater," Stein can't help but laugh. "We turned the front room of our shotgun into a studio: bought a bunch of mirrors from the Green Project. We called it the 'speakeasy studio.' We didn't advertise. Still, within six months the classed grew through word of mouth until I had 25 people in my tiny living room. The need for Dancing Grounds was really evident."
Through her teaching with Community Works after-school and summer arts programs, Stein became involved with an array of local dancers. The collective continued adding classes, plus a little stage in the back yard.
Hundreds of people began showing up whenever Dancing Grounds hosted their multi-disciplinary pop-up art show parties.
More recently, the landlord of the Antenna and Press Street galleries in the Marigny, Gary Lavigne, offered Dancing Grounds a special long-term lease for a larger space. A successful $16k kickstarter fund bought the formerly dilapidated shotgun on St. Claude Ave proper mirrors and sprung floors.
At present, the collective has 130 members, each paying a monthly fee to access all of Dancing Ground classes. The new space opened in March of 2014 and now offers more than 20 classes per week, with Saturday programs and summer dance intensives both for kids.
A teacher herself, Stein makes sure her work effects children. Dancing Grounds provides daytime residencies at nearby Arise and Akili Academy, both on St. Claude.
"We want to focus on kids and schools in our immediate vicinity," says Stein. "We want to serve as a direct pipeline if a kid is interested in going to school for dance—like, if they want to try out for Lusher, they may have no idea what that audition process is like. We will help them have what kids who go to those schools have access to."
Dancing Grounds' success has also allowed it to host the city's only dance-focused Artist-in-Residence program. This weekend, the collective will present two new short performances that represent the fruits of Dancing Grounds' first two residencies.
"People don't necessarily know there is contemporary dance here in New Orleans," says Stein. "We are trying to introduce people here to what's going on around the country, and push the audience's perception of what contemporary can be, not just contemporary ballet. These new pieces have a mix of theatre that breaks down audience performer boundaries. It's a pretty immersive experience; from the moment you walk in the door you become part of the performance."
"The Agency" by Maritza Mercado-Narcisse, involves six dancers, and continues the work she began last summer during the Contemporary Arts Center residency, "The Distillery," which also launched her dance company, Narcisse| Movement Project.
"The Lipstick," explains its conceptualist Meryl Murman, "Involves contemporary performance rituals and exploring acts of transgression and the path to transcendence—the ways we are redefining ritual amidst our shifting and revolving identities.
"For instance, there's a lot of ritual in the process of creating dance, or going to a performance. We are reimagining and repurposing that ritual. There's a degree of improvisation in the performance structure as well, to create a balance between ceremony and improv, so there can be that inspiration, a moment that can occur, a reaction from the community it's being performed in."
Murman moved to New Orleans in 2007. "I was working in film and bouncing between NY and LA," she explains of the time spent working on her piece. "It's been really wonderful to have the time and space and resources at Dancing Grounds. When I first came here, the dance community felt homeless."
Murman says that New Orleans is set to become a dance destination. "It's an exciting time for the dance scene here. This residency is a big shift. Since I got this residency, others have moved here from New York and L.A., and there are more who are on their way."
The Lipstick February 27, February 28, and March 1, 7:30pm. Tickets are $15 pre-sale, $20 general admission.
Image from The Agency.